The Beat Goes On, Again: Patapon 3 Arriving April 12
Bang-a-gong it is on! Rhythm and god game meet for a third time in this cult-favorite PSP series, with a heavier focus on multi-player this time around.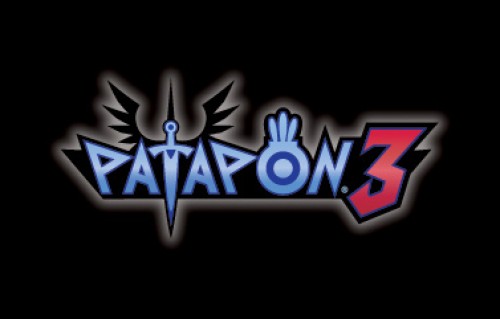 Don't fix what's broke – words to live by not only in our reality, but also in the diversely creative video game universe. After two solid outings on the PlayStation Portable, the charming uncanny mix of rhythm and god game that is the Patapon series, by Pyramid and Sony's Japan Studios, is marching on with another interesting installment in April.
Patapon 3 got barely the fan fare when it was announced at last years Electronic Entertainment Expo; the game only had a measly debut during a lengthy and mind-numbingly video montage, featuring upcoming PSP games, during a equally lengthy and mind-numbingly Sony E3 Keynote. Although that speaks more about a different issue altogether and less about Patapon 3, which continues the story of the pint-sized silhouetted Patapon tribe of creatures, as they once again do battle against evil forces, sometimes larger than themselves.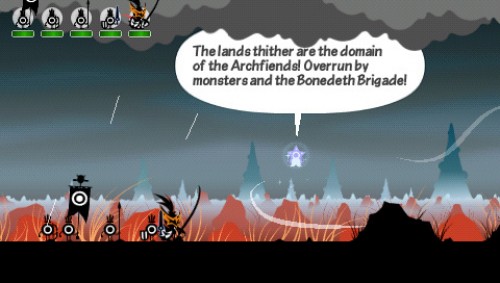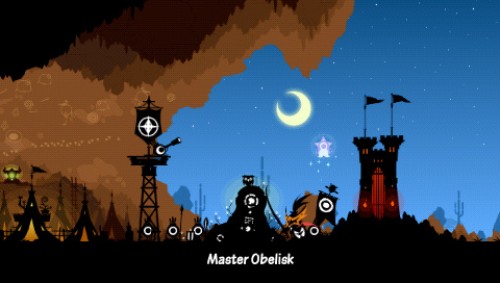 Another thing that seems to be continuing in Patapon 3 is the trademark rhythm-based game play. If you're new to the series (which you shouldn't be because it's quite good,) players are given the role of an almighty deity in this 2D world, and by tapping the face buttons of the PSP – in sort of a drumming like fashion – you command the Patapon army, keeping in rhythm and in sequence in order to move forward, attack, defend, or do other actions on the battlefield. This scenario changes some what in Patapon 3, where the introduction of Superhero Patapon is responsible for beating the drums of war this time around.
None of what I've elaborately described above will pick up any new tricks in Patapon 3 – instead it's leaving the "what's working" portion of the game alone and focusing on the main advertised innovation – the new multi-player features. Built into Patapon 3 is a new competitive four-player mode that allows players to battle against another team of four (each choosing their own character class) over local adHoc wireless connection or the Internet, plus for every campaign XP can be earned to spend on leveling up characters and weapons.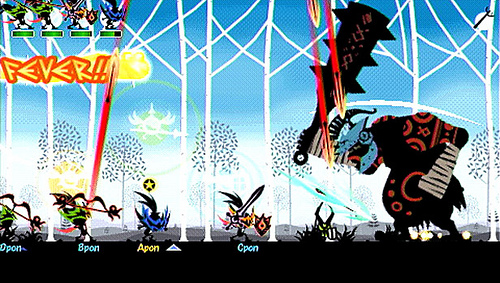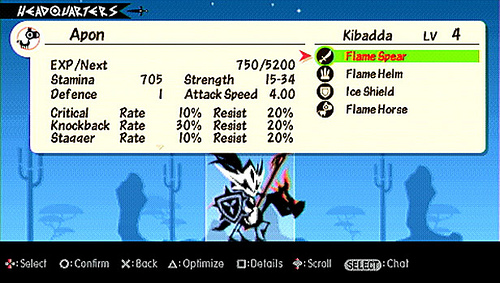 Pyramid and Sony's Japan Studios have definitely bet largely on the new multi player aspects of Patapon 3 to be a net positive, in terms of fun-lasting game play, when it arrives on both retail shelves – as a UMD or PSP PSN download – April 12 for an oh-so sweet $19.99 price point. Certainly that price will give a lot of gamers some really nice incentive to try out Patapon 3 – as they should – perhaps they also have the incentive to check out one of the best racing games on the original PlayStation, R4: Ridge Racer Type 4, or Yakuza 4 – coming in March with free DLC for North America.
Via: Destructoid