Mr T PS3 Game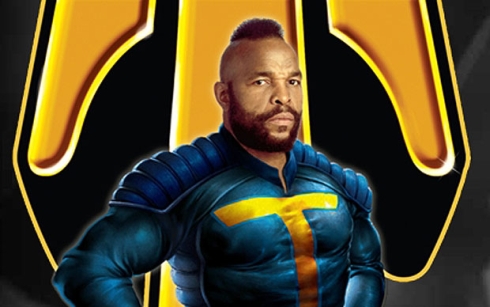 We all have pitied the fool, but he is back again perhaps, in a video game! If rumors are to be believed, we can expect Mr. T in a game developed by ZootFly. The game will apparently be based on his graphic novels and you could expect some usual tub-thumping, bone tickling fun and adventure in the rumored game.
While one can't be really sure if the game is a rumor or for real, the very thought of Mr. T and his antics being available on the consoles is something that many would find ridiculously funny. Mr. T will go ahead and launch his offensive against the Nazis in various locations in South America, evergreen forests and crazy military camps. The game will also feature Will Wright along with Mr. T, and the twosome will take on the evil world all by themselves.
There isn't anymore information available at the moment but we can expect it all to be a crazy package if it ever becomes reality. He was recently invited for jury duty in Chicago but after he showed up in the court, was not chosen. Nevertheless, he made all his fans happy by posing for photographs and signing autographs for them. Perhaps we shall need to wait for a little more time before we can jump into conclusions.
Via: Destructoid