First 'Max Payne 3' Trailer In Pop-Up Video Style
Here's the first official trailer for Rockstar Games' Max Payne 3, but in an informative annotated twist!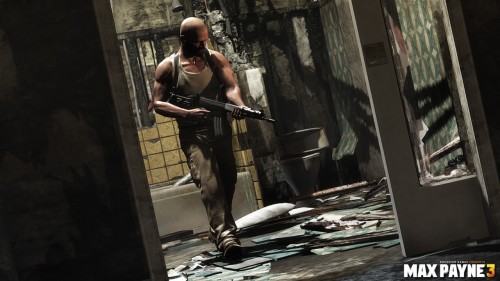 Rockstar Games is bringing back the Payne (lol) — Max Payne that is, with the much-waited release of the third installment of the gritty bullet-time leaning third-person shooter, May Payne 3, coming March 2012. I say much-waited, because it's been a long eight years since the last Max Payne title, with only a crushingly horribly film adaptation, starring Mark Wahlberg and Mila Kunis, to keep fan's of the series company.
Ugh, some company, indeed. Let's just say, it's good to finally see videogame Max Payne again back to what he does best, taking out street crime Death Wish-style. And better than just a plain old trailer teasing us what's spanking new with Max Payne 3, Rockstar has presented a more informative video montage that highlights many of the things you'll see… right about now.
So what did we learn boys and girls? Well, for one thing we ain't in New York City no more; the setting to Max Payne 3 now taking place in São Paulo, Brazil. But just because the venue has changed doesn't mean things have gone better for Max, who's troubling past has now lead him far way from his native homeland and working in the private security sector for a wealthy local family that has their hand in some very shady investments.
More info about Max Payne 3 will be more flourishing in the coming months, so don't wander to long away from Ps3Maven. And please do check out other fresh news items, like the Japanese release for the PlayStation Vita, or speaking of other trailers, there's a new one for Silent Hill: Downpour with music by the band, Korn.