Malaysian Bus Station Dedicated to PlayStation 2
If you didn't know, countries in Asia are geekier than many in America and Europe. This is because most of the games are developed and conceived there than in the West. Naturally, you would expect the video games to have entered popular culture.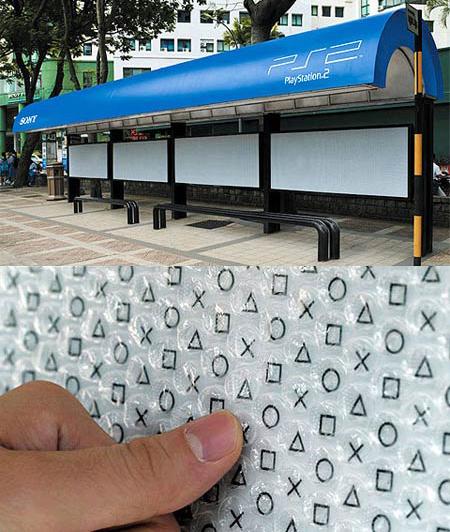 So much so that, there is even a bus stop somewhere in Malaysia which is dedicated to the PS2. PlayStation 2 might long have become redundant, but people in Malaysia still seem to like it and do not want to let it go, even though better consoles like PS3 Slim have already entered the market.
Even if they may not be playing games using PlayStation 2 anymore, its memory would be rekindled in everyone who waits for buses in the PlayStation 2 Bus Stop. Moreover, the bus stop also features boards with bubble wraps so that you can spend your time bursting those bubbles while you wait for your bus.
I just may spend time bursting the bubble wraps and miss my bus deliberately! It is rather strange that all over the world, one can find popular art being inspired by video games, and PlayStation in particular! You could also read about the long awaited PlayStation Home Theater which was being developed in the US.