Lobo Sackboy Looks Ghoulish and Alien
What do Lobo and Sackboy have in common? Apparently a lot, if we consider this figure uploaded by cuasticmuse. Sackboy looks a devilish and bizarre just like alien Lobo does. However, in the figure he is tied up with his eyes all gone red.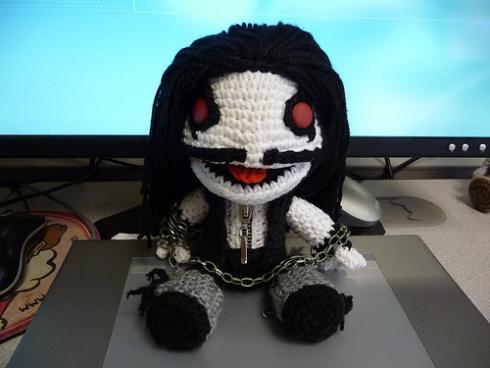 I can imagine the wrath that Lobo Sackboy feels in this figure as he has been chained and that is something neither Lobo nor Sackboy would like. It is rather interesting that Lobo is back again in the Little Big Planet avatar as he was one of the most famous hardboiled characters of the eighties that DC Comics ever created.
The interstellar mercenary seems to have possessed Sackboy in all his predatory and ghoulish charm. While most people would like to see Sackboy as a cute and innocent looking character, this figure certainly proves that image to b wrong. It shows that Sackboy is one of the most versatile characters and can actually look ghoulish and scary if he chooses to.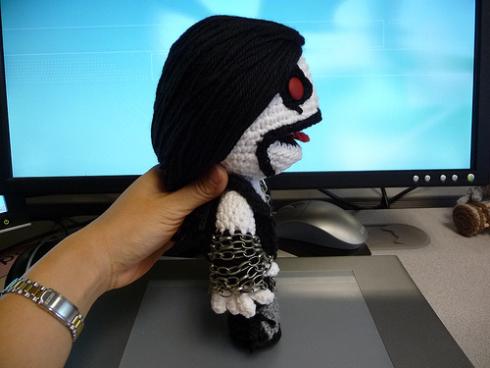 Since Lobo possesses extraordinary strength of undetermined limits, he may very well choose to dethrone the sweetness in Sackboy and possess his body in a monstrous way just like he has done in this figure. This isn't the first time when Sackboy has been given a negative costume. The Hellboy Sackboy Figure was quite scary to look at with the cigar and red clothes. The Boba Fett Sackboy would impress all the Star Wars fans who have would have also secretly loved Lobo though they wouldn't admit.