King Of Fighters XIII Delayed Till November, But Here's A New Trailer
Sound the delay horns: the latest entry to SNK Playmore's King of Fighters series is releasing a month later, click to find out the details.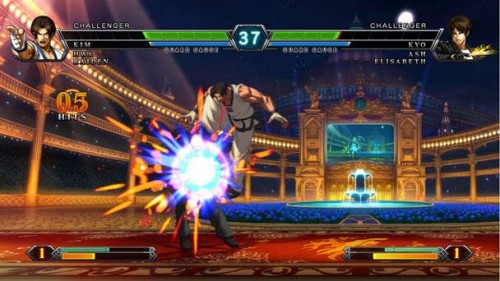 Let's get the bad news out of the way — shall we. Good. Confirmed by Atlus official PR,  The King of Fighters XIII, the high-definition sprite-based 2D fighter from SNK Playmore, is sadly being pushed back one month from it's original October 25th release date to November 22nd.
As you may likely point out, that's the same November that is already crowed with tons of high-profile games coming out in such a short time-span that it will possibly leave many gamers high & dry in wallet department.  Which leads me to believe, due to my detective's diploma I got through mail, that the delay of The King of Fighters XIII was an unexpected one, if anything else.
I doubt any company wants to commit retail suicide and debut their product where so many other awesome titles (making matters worse the new release date has it coming out a week after Ultimate Marvel vs. Capcom 3, ouchies) will likely do battle with each other for the attention of customers — that I'm sure, thanks to this weak economy, can only afford what they can. Boy, I know the feeling too.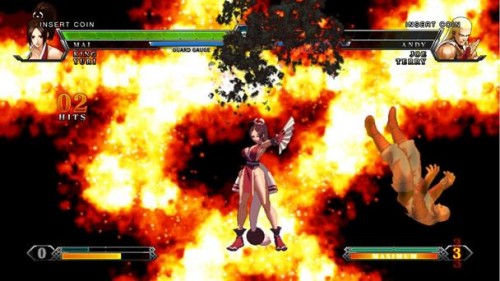 Is it disappointing that King of Fighters XIII well miss it's best chance to perform well and get some nicely-earned recognition? Sure. But things happen, as they tend to do in life, so it's best not to get hung up on sucky tidbits and enjoy the fact that in an extra months time you'll be having so much fun (with 30 plus fighters and loads of extras, how could you not?) you'll wonder why you were so crossed in the first place.
Lastly, this might not be enough to cure sour hearts, but Atlus did leave us a pretty cool new trailer highlighting King of Fighters XIII's NEOMAX attacks, screen-filling super moves that do a mega-ton of damage if pulled off and hit your opponent. Sounds abuse-able on paper, but thankfully they can be stopped pretty easily because of the amount of animation frames it takes for a character to pull off.
Be super sure to check out Ps3Maven's tribute to the legendary Castlevania series by Konami. The vampire-slaying franchise just turned 25, so what better way to celebrate but with a look back at some of it's memorable hits.
Via: Atlus