InFamous: Second Son Arrives on the PS4 March 21, 2014
The next inFamous game is lighting up on the PlayStation 4 come next spring, and boy does it look pretty.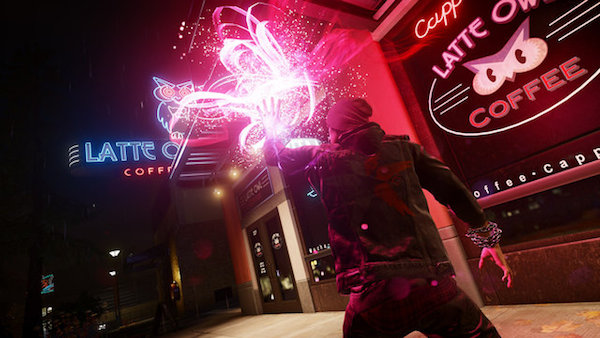 A cover of a Nirvana song, huh? Well, that's one sure fire way to grab my attention. Although, there's certainly more going on in this latest trailer for inFamous: Second Son than just a modern take to an early 1990s grunge rock hit; most notably, a release date for the PlayStation 4 exclusive from developer Sucker Punch that's set for March 21, 2014.
Out of all the first-party games Sony have moved to or hinted at for a release in 2014 (titles like Driveclub or The Order 1886), inFamous: Second Son is the first with a set in stone release date. And coming in spring that should hopefully make for a good ole' blossoming of fun, especially with the great menu of powers Second Son's hero vigilante, Delsin, has at his command. This latest video display even demonstrates one of his newest superhuman talents, the Neon power, which is absolutely Night Brite fantastic.
Looking excellent. Much like the coverage for the PlayStation 4's launch right here on PS3Maven; so don't go too far off friends as we'll give you all the info you need to survive this exciting start to a new gaming generation, with a handy guide to the PlayStation 4 launch, and what exactly is under the hood of the console itself by way of a cool teardown.