Sony Performs The First Ever PlayStation 4 Teardown
With a week and counting to the console's debut in North America, Sony gives us a fantastic inside look at what makes the PlayStation 4 an engineering marvel.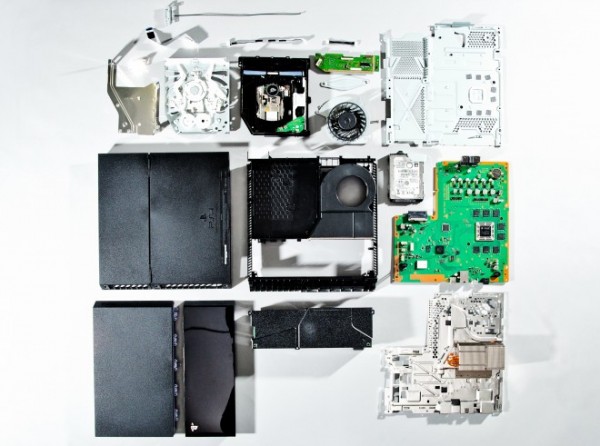 Images courtesy of Wired.com
Truly, we live in a new age when electronic giants like Sony are doing teardown videos of their products, but here we are at the beginning of the PlayStation 4 and that's exactly what is on the hype docket for this week. And when I said "hype," I meant it too.
Sony's Yasuhiro Ootori dons his white gloves and performs today's PS4 dissection like a veteran surgeon, which should be expected coming from the main honcho in charge of the mechanical engineering team that designed the PlayStation 4's inner workings. The console itself is a fine exhibit of exemplary skill; somehow the PS4 team managed to make a machine that's both powerful and cool to the touch, and takes up such miniscule space.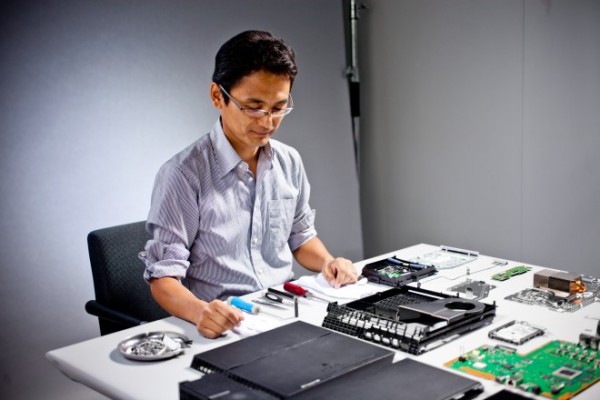 If you watch the video below, you'll get a simple, informative rundown of which components Sony used to make this all possible. Interesting items beyond Blu-ray players, hard drives, and motherboards that most average users take for granted, like a centrifugal fan specially made for the PS4 and two heat pipes located on the heatsink. Together, they both allow for efficient heat channeling through smartly placed vents on the tilted latter end of console.
What? You think the PS4's leaning profile is just for looks? Boy, do you have a lot to learn, and in a short amount of time what with the console a week away from release. Good thing Sony has you covered with this teardown video, brought to you from our friends over at Wired.com.
VIDEO TO ADD [http://www.youtube.com/watch?v=g1h8dvqEItc]
I hope you haven't had your fill of PlayStation 4 coverage, because with the lead up to the system's launch on November 22, we'll be sure to have tons of related info, such as what PS4 bundle you should get, which PS4 games got (sadly) delayed from the launch line-up, and more right here on PS3Maven.