GTA Online Beach Bum Update Out November 19th
The latest update for the GTA Online mode of Rockstar's massively popular crime sandbox game Grand Theft Auto 5, titled 'Beach Bum' is set to go live tomorrow.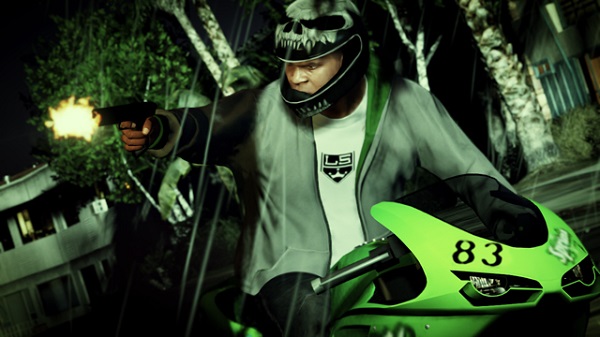 How do you make one of the most popular games in history, part of one of the most lucrative franchises in video games even better? When the fans are happy to play along as before and the critics rate the game with all marks out of 10, how do you improve upon that? Grand Theft Auto 5 is the game in question and the online multiplayer mode of Rockstar's critical and sales hit, GTA Online, is one of its most popular draws. Now, they're making GTA Online even better, giving players even more things to do with the 'Beach Bum' update which is set to go live in the game tomorrow.
In update 1.06, one of the things players can get their virtual mitts on is a plethora of new jobs to complete. Centred around the beach of the game's Los Santos setting, new things to do in the Survival, Races, Deathmatches, Parachutes, Gang Attacks and Last Team Standing game types are all available. One of these missions that Rockstar describe is "Grass Roots 2", set to take players from the Zancudo River all the way to the wetlands and then to the North Chumash beach. Rockstar have also described the "Survival on Del Perro Pier" mission, which sees you taking down enemies in front of a giant Ferris wheel.
New vehicles will also be available for you to race across the map with, including the BF Bifta dune buggy, the Canis Kalahari off-roader, the Bravado Paradise camper van and the Speeder speedboat, which can all be used in Beach Bum Races, Vehicle Deathmatches and in the game's story mode. They're available via the in game phone at southernsanandreassuperautos.com, with the Speeder being available at docktease.com.
Rockstar haven't left out fight fans either as the SNS Pistol and Broken Bottle weapon choices have been added, along with new apparel choices to deck your character out in as they take on waves of enemies and it's all available in tomorrow's update.
We'll keep you posted once we know more.
Source: Rockstar Newswire
Read more on ps3maven, GTA Online Goes Live With New Patch, GTA Online Players Given $500K Virtual Cash by Rockstar