GTA Online Players Given $500K Virtual Cash by Rockstar
To apologise for a series of game breaking glitches, developer Rockstar are gifting $500K in virtual money to players of their game, Grand Theft Auto Online.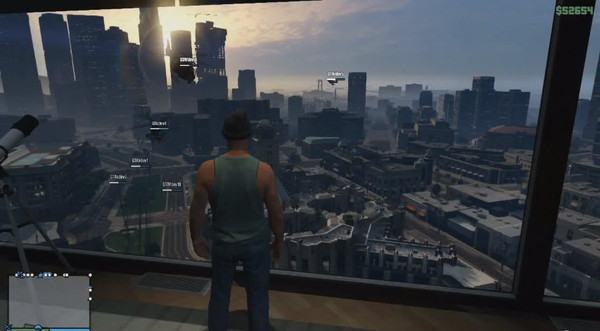 Grand Theft Auto 5 (GTA Online's 'parent' game) is the "fastest entertainment property" to earn $1 billion dollars, according to the Guinness World Records, it's also the best-selling video game in 24 hours and, fans or those curious about the title have have seen GTA 5 also garner the record for "Most viewed trailer for an action-adventure video game". With these records, too, in conjunction with the many 10 out of 10 reviews scores and various gaming awards that it's been hoovering up tremendously, you'd be forgiven for thinking that GTA 5 is the perfect game, with nary a flaw or glitch in the many square miles that make up its Los Santos setting. However, in the game's online mode, there are several glitches which make GTA Online nigh on impossible to play, but now, Rockstar have come up with a way to say 'sorry' to players.
Some of the glitches saw player created characters simply disappear from the list of those available, effectively forcing those who want to play GTA Online to create a brand new avatar or wait it out until Rockstar released a patch. Rockstar have since released a fix for the bug and their way of saying sorry is certainly fitting. From the end of last week and onwards, the developer and publisher of the game will make deposits of $500K in virtual, GTA Online cash into player accounts, letting them spend it in the game world. The first chunks of money (Rockstar are delivering the $500K in two lump sums) should have hit last week for most and players will have likely seen the first amount of $250K show up by now. Details on when the second batch of money will drop are light, however, but Rockstar suggest people visit their newswire regularly to find out.
There's also a small catch, in terms of Rockstar's payment, in that not everyone will receive the money. In order to be eligible, you will have had to have logged in played GTA Online in October 2013. This means that if you've not yet played the game, or are looking to play GTA Online after October, now's your chance to score some in-game bonuses by playing it before the end of the month approaches.
We'll keep you posted once we know more.
Source: engadget
Read more on ps3maven, GTA Online Goes Live With New Patch, GTA 5 to be Released on PS4?