6 Big Announcements from the PS4 Launch Event
Celebrating the launch of the PS4 and letting everyone know that the console is out, Sony have used the PS4's launch event to make several huge announcements.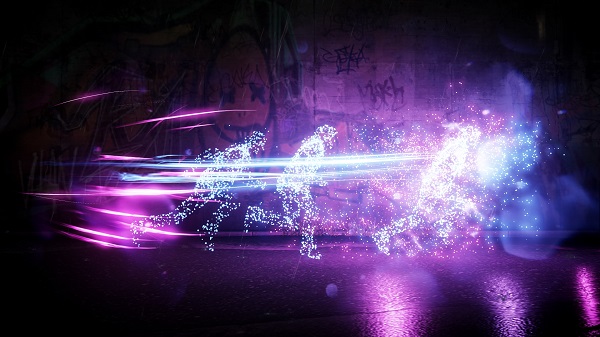 "It's here" was the email that I and countless other subscribers to the PlayStation newsletter received from Sony this morning to let us all know that after months of talking about it and even more months than that discussing rumours about the console, the PS4 has finally been released. In North America anyway. Sony say that over 1 million pre-orders for their next-gen behemoth have been logged around the world, which makes sense given that the likes of Killzone: Shadow Fall and inFamous: Second Son have been announced as exclusives. But, not wanting people to forget about the future of the console, Sony saw that last night several more announcements about the PS4 were made.
1. Uncharted 4
By far the biggest piece of news that came from the reveal was that developers Naughty Dog are working on another edition in the fantastic Uncharted series with Uncharted 4 set to be making its way onto PS4 at some point. However, interestingly, while the teaser video didn't reveal any information or show off any gameplay, series' protagonist Nathan Drake also wasn't seen, leading some to believe that he won't be the lead next time around. Rather than Nolan North, who has been the voice and motion captured body of Drake, the trailer presented the voice of Todd Stashwick who, while may not be the protagonist, Naughty Dog say that "he will play a character in the game".
2. Destiny
Giant, persistent online world MMO Destiny was also wheeled out for the PS4 launch event. The game, made by Bungie (makers of the Halo series) a team who cut first party ties with Microsoft a while ago, have now struck up a Sony benefitting deal with their new game. A much awaited title, it has now been confirmed that the beta for the game will take place on PS3 and PS4 some time before the Xbox One and Xbox 360 betas. While it was unclear how much time ahead PlayStation gamers would be able to play the beta from their Xbox playing counterparts, this is certainly a swipe at the Microsoft camp to show that Sony are serious.
3. Metal Gear Solid V: Ground Zeroes
Also revealed at the event, by MGS series creator himself, Hideo Kojima, was that upcoming title, Metal Gear Solid V: Ground Zeroes, will receive PlayStation exclusive DLC, seeing Microsoft's consoles miss out once again. The DLC, Kojima explained, would allow players to play as the blocky and less aesthetically pleasing version of Snake in a throwback to the days of the original Metal Gear Solid game.
4. The Last Of Us
TLOU, another game from the superior talented devs that are the aforementioned team at Naughty Dog, too got new information revealed about it. The infected apocalyptic title and PS3 exclusive is set to receive some new story driven DLC soon. Called "Left Behind" it will reportedly focus on the game's young protagonist, Ellie and is set to be released early next year.
5. inFamous: Second Son
One of the biggest draws to the PS4 is inFamous: Second Son, the superhero sandbox title that sees players being able to shoot fire from their very fingertips. Now, it seems that it's not just fire that will be able to be flung from the hands of protagonist Delsin Rowe, as a new trailer suggested that he will also be able to absorb the neon from street signs to use that as a weapon. We now also know that the game will be released on PS4 on March 21st, 2014.
6. The PS4's Future Is Bright
While the details and info that were actually revealed at the PS4 launch event is enough for headlines to run for some time, it's what Sony didn't say and what they suggested instead that also proved interesting. Sony are hinting that this isn't the last of big PS4 announcements with many more games still set to be revealed for the platform, which we'll keep you posted about once we know more.
Read more on ps3maven, Uncharted Awaits: Uncharted Coming To The PlayStation 4, PS4 Launch Day: What You Need to Know