No More Heroes: Heroes' Paradise In August, Finally
Better late then never — on August 16, the PlayStation 3 port of No More Heroes, a stellar Japanese action game, finally launches in North America.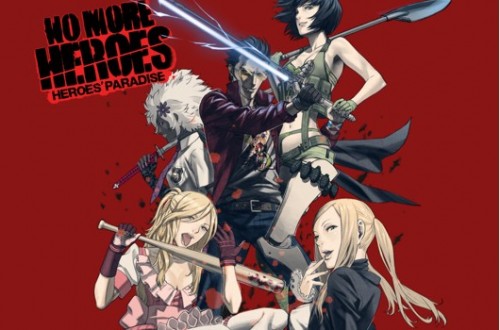 Laser-swords, German suplexes, lovely ladies, and zany villainous assassins – these four individual ingredients, along with a dash of Japanese flavoring, are what made No More Heroes one of the best action games for the Nintendo Wii in 2008. It was so fantastic in its wild waggle swinging action – that it soon got a PlayStation 3 and Xbox 360 port that was only available in Japan.
Both ports, branded No More Heroes: Heroes' Paradise and released last year, featured lots of nice extra content – including the spicy option to make your female counterparts in the game wear less clothing. Though one thing they didn't have was motion-controller support, an omission which, if you've ever played the original on the Nintendo Wii, kind of kills much of its unique game play (although I'll argue that it's still fun without it!)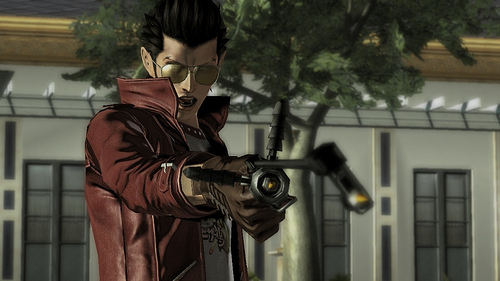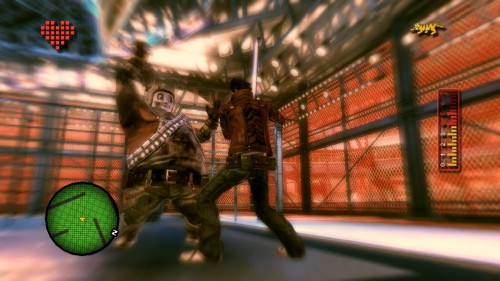 That's why with Konami's upcoming North American PlayStation 3 release of No More Heroes: Heroes' Paradise, the port reintroduces motion-controlling by means of the PlayStation Move, and thus also reintroducing one of the most awkward two-handed gestures gaming has ever seen. May I present to the court exhibit A — courtesy of mister Travis Touchdown: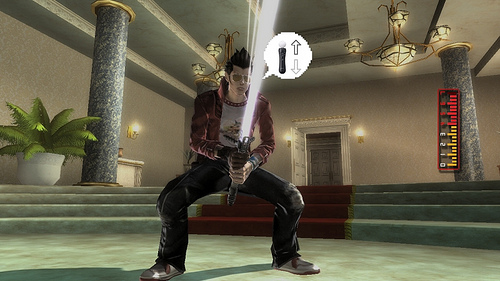 No More Heroes: Heroes' Paradise will get down and busy (I'll say!) on August 16 in North America. The game did have at one point a North American spring release date, in fact I wrote about it light years ago … so if you had a slight déjà-vu feeling reading this post, well there's your answer. Somehow for some unknown reasons (mostly translation and game engine tuning reasons I'm solely guessing,) it missed that mark and got pushed back – weirdly, to the point where it stealthy got released days ago in Europe.
None of that fluff though has any bearing with a game such as No More Heroes: Heroes' Paradise, which if you missed out because you didn't have a Nintendo Wii or it failed to grab your attention, is a superb action game that stylistically borrows many influences from American and Japanese pop-culture — making it a must pick up.
Via: Siliconera