Gran Turismo Movie Confirmed by Sony
Rumoured up until now, Sony have just confirmed that a Gran Turismo movie, a spin-off of their popular racing sim, is very much on the way from Sony Pictures.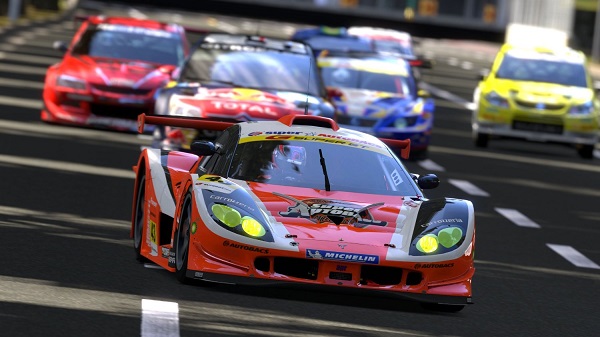 It's a well-known fact that racing films do well at the box office, just look at the latest box office figures for Fast & Furious 6, which recently grossed over $200 million, making it one of the years biggest chart-topping hits. However, unlike racing games are to games consoles, with fast cars, burning tire rubber and scorching tarmac, films about cars seem to be few and far between. So just why are there so few of them if there clearly seems to be an interest? While the best possible reply to that question is 'it's probably rather difficult to create original movies about petrolheads', realistically, a solid answer is much harder to grasp. Now, Sony are stepping in to take a slice of the racing film market of their own, by announcing that a Gran Turismo movie is in the works.
Rumours forced Sony's hand with this one as scarce details were leaked a few days ago revealing that the Gran Turismo film is in development. Of those details, we found out that producers of critical hit The Social Network and the yet to be released Fifty Shades of Grey film, Michael de Luca and Dana Brunetti, will both be leading the film's development. That's good news considering just how much acclaim The Social Network garnered and both producers clearly have experience in popular adaptations, meaning that the Gran Turismo movie will hopefully now go to the wolves, the way so many video game/movie tie-ins have before.
Other than a confirmation from a SCE UK spokesperson, saying that the film is "being made", little else is known. However, early speculation about the Sony Pictures flick suggest that it will be a direct rival to the aforementioned Fast & Furious franchise, which is all about chases, explosions and tyres screeching in the distance. This is a far departure from the realistic simulation that the Gran Turismo games offer, so Sony will have a hard time making that translate to the big screen, but Gran Turismo series head, Kazunori Yamauchi, is a known perfectionist so I doubt he'll let his creation go to waste.
The Gran Turismo film is likely a long way from release but we'll keep you posted on any major developments.
Source: VG247
Read more on ps3maven, Gran Turismo Boutique Now Open To Tune Up Your Apparel, Beyond: Two Souls Cover Art Finally Revealed.