Ubisoft Reveal Assassin's Creed 4 PS3, PS4 Exclusive Content
Announced way back in June at E3, Ubisoft have now released more details on the PlayStation exclusive Assassin's Creed 4 content making its way to PS3 and PS4.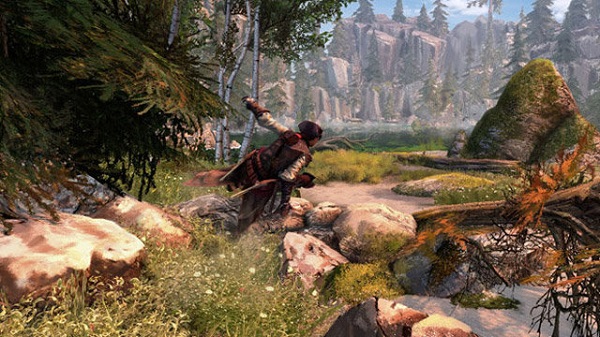 Since even before the February announcement by Sony that the PS4 is on its way, Sony's next generation console was being talked about. Now that we know that the top notch gaming machine is in the works, the PS4 has been waking waves like a two ton penny in a kid's paddling pool and most of this is down to the plethora of triple A gaming that's prepared to run on the console. Of these highly anticipated titles is Assassin's Creed 4 : Black Flag, which is bringing both stealth and nautical warfare to current and next-gen consoles. Ubisoft have now detailed that even more of the gameplay in their upcoming Caribbean based title will be available for PS3 and PS4 players with an hour's worth of PlayStation exclusive missions.
Ubisoft initially revealed the plan for PlayStation exclusive Assassin's Creed 4 gameplay at E3, and finally, we now know more details. From the company themselves, we know that we won't be playing as AC4's protagonist, Edward Kenway (who is also the grandfather of AC3's main man, Connor Kenway) during these missions as instead, we'll be playing as the series' lone, female playable character, Aveline.
We last saw Aveline in the PS Vita exclusive title, Assassin's Creed Liberation, where she took on 18th Century New Orleans. Ubisoft say that Aveline's three missions in Assassin's Creed 4 : Black Flag will have seen her age a bit, as her AC4 missions take place after Liberation. Assassin's Creed 4's Lead Writer, Darby McDevitt, said this of the gameplay "[The missions are] not directly related to the end of [Aveline's] story. If Assassin's Creed 4 is like a novel, Aveline's missions are like a short story."
It has also been announced that Assassin's Creed Liberations writer, Jill Murray, will be writing Aveline's AC4 missions, so for fans of that game, these missions will be a welcome chance to dive back into Aveline's world (by way of Edward's), but this time on the big screen.
We'll keep you posted once we know more about the missions.
Source: Ubisoft
Read more on ps3maven, Watch Dogs to Include 1 Hour Extra Gameplay on PS3 and PS4, Is Assassin's Creed in a Sequel Crisis?