Final Fantasy XIII's Shiva Bike Transformer is neat!
Final Fantasy XIII video game brings us one of the best yet transformations, wherein Square Enix has designed two lesbian women characters transforming into a Shiva bike, which looks awesome!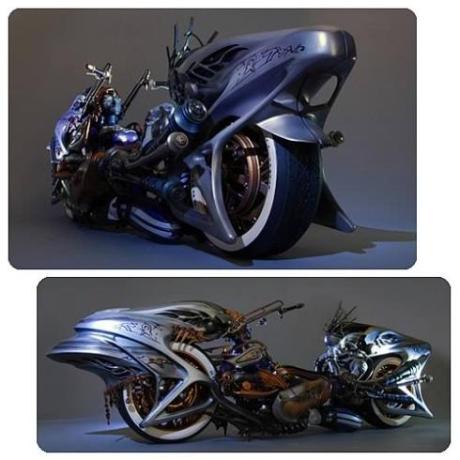 The action figures of the Shiva Bike has amazing detail and art work as you can see. Built on the back bone of the amazing Square Enix's CGI designs, the bike measures 8 1/2 inches long, and comes in a window-box packaging. They are part of the Kai Figures of Square Enix's Play Arts collection.The role playing game of Final Fantasy XIII on Xbox 360 and PS3 becomes more exciting and groovy when you have a Shiva Bike in action.
The Final Fantasy XIII Shiva Bike Action Figure is available for $199.99 and if you are interested in a Final Fantasy Collection then you should also take a look at this Final Fantasy Ps3 Mod and the  Final Fantasy Ps3 Slim Edition.