Final Fantasy XIII PS3 Mod Looks Awesome
If you have always been a great fan of Final Fantasy, you would certainly be waiting for release of Final fantasy XIII which is being developed by Square Enix. It would be first be launched in Japan as usual and later in Europe and north America on PS3. The game is set in a futuristic and high tech world that appears to take the nature of video game battles to a level of its own. Djeric has thus modded a Final fantasy 13 themed PS3 for a friend.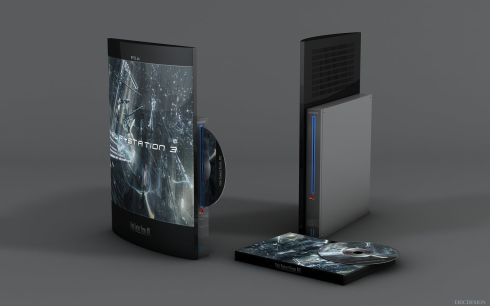 The mod looks amazingly cool and the large Final Fantasy 13 graphics in the front only hides the disk slot at the back. Perhaps this mod would set the right mood to al those who have been waiting for the FF 13 to be launched. However, the mod could have been further customized to have another image or picture attached to the back o that the Final Fantasy 13 look would have been complete.
Nevertheless, the mod is quite stylish and since the enemies are integrated into the world environment in the game, you could do a similar thin by integrating other Final Fantasy 13 images and paraphernalia in your room. We had come across the cool Final Fantasy VII PS3 console way back in January. We had also heard rumours about the Final Fantasy XIII being released real late in Europe and North America.