Driveclub Delayed in Japan
Facing delays in the West, PS4 exclusive and previously would-be launch title, Driveclub, is also slated to miss its Japanese release date of Feb. 22nd too.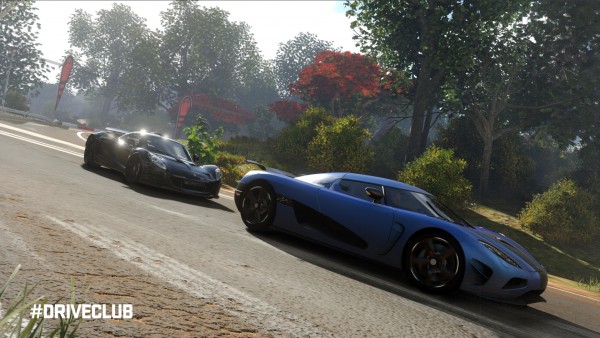 When it comes to video game development, there are few things as embarrassing as a delayed release date. Just look at Duke Nukem Forever; a game that was constantly subject to release date delays, which eventually saw that the entire development process took over 14 years and when it was finally released, not only was the game mostly regarded as being a bit rubbish, it was also offensive, bringing with it ideals right from the 80s. Things are also starting to a get a little worrisome for Driveclub, the PS4 exclusive racer that was once set to be a launch title in the West, as the highly anticipated title has now been delayed again, this time in Japan.
Curiously, we never got a specific reason for the original Driveclub delay, in which the game failed to reach its November 15th/29th release date (in North America and Europe, respectively). Instead, as the game's release date slipped to 2014, all we got from Sony was a confirmation of the rumours and a statement from Sony's Shuhei Yoshida explaining that "the [development] team [required] more time in order to deliver on their vision". As vague as that was, Driveclub was scheduled for a February 22nd release date in Japan, to coincide with the launch of the PS4 in Sony's home region, but it seems that it will also miss that too.
Again, we have no explanation, but with the mighty visuals that we've seen in previous trailers for the game, along with previews of its online connected world of sorts, with a big emphasis on team-play and multiplayer, Driveclub seem to have some of the most ambitious offerings in the PS4's early life cycle, so of course it makes sense that the dev team behind the game might need a little more time to complete it. However, this is the second delay we've heard of and there's not much in terms of a reason for the delay, but, delay or not, Driveclub is still a game that many of us are revved up and ready to play.
We'll keep you posted once we know more.
Source: Kotaku
Read more on ps3maven, Driveclub – PS4 Launch Racer – Gets Delayed Till Early 2014, InFamous: Second Son Arrives on the PS4 March 21, 2014