Delicious PSP Cake for Baptism
There couldn't be a better way to celebrate the New Year or any other occasion than to eat or bake a beautiful cake. If you are a geek, your cake should actually reflect your personality too!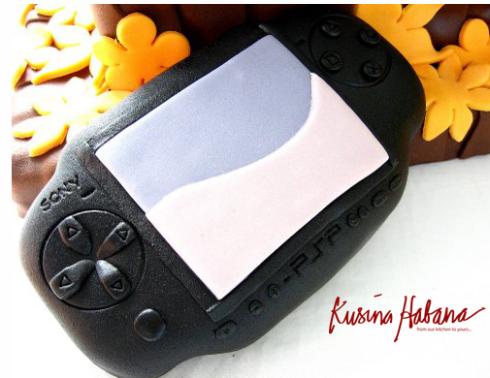 Thus, the best bet would be to bake a cake that reflects which brand of geekiness you subscribe to. For instance, Kusina Habana on Flickr has uploaded the picture of a really cute PSP Cake which perhaps was baked for someone's baptism. The cake has a black body and a blank screen with white and grey icing. If you looked at it for a minute you would be so tempted to gobble it down immediately!
The cake might surely come with a lot of calories, but that should not stop you from eating a PSP inspired cake as it is not every day that you would get to do so! The PSP cake here looks tempting enough but we have also featured many other cakes earlier, and I am sure you would want to take a look at them as well. You could take a look at the Crude PS3 Cake or the Tempting PS3 Cake, and both are really cool!