Crude PS3 Cake Is Delicious On the Inside
Not that we have not seen few cakes that have been inspired by PS3 or Playstation products, but this one here just caught me off guard. The Playstation 3 Cake baked by Xtra Special looks quite crude but on a deeper look, it seems to be one of the most genuine and honest cakes around. It is almost like the rough on the outside, but delicious inside kind of story.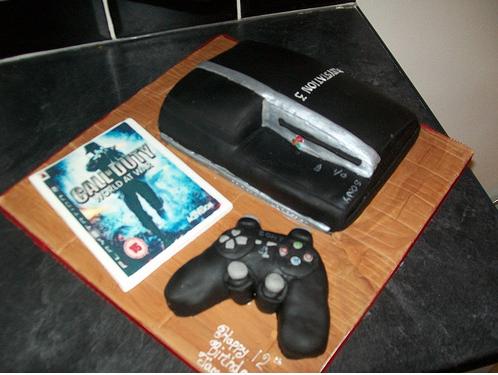 It has been baked for the 12th birthday of a Call of Duty fan. The cake consists of a PS3 console which is baked to perfection with even Sony and Playstation words written on it. The controller looks pretty crude too, and makes me wonder if the cake was baked for the 12 year old kid or the kid himself or herself baked it.
Nevertheless, it must be one of the more interesting and tastier cakes a sweet toothed gamer can bite into. While I try to understand the dynamics between cakes and video games, you could check out some of the other cakes that we have featured earlier. You could check out the Yummy PS3 Controller Cake which could make any child or adult go weak in the knees. The Sackboy Cake will turn any gamer into a glutton.