Sackboy Cakes Turn Gamers into Gluttons
There has been no dearth of cakes dedicated to Sackboy from Little Big Planet. While we all like him as an amazing gaming character, the trend is shifting towards Sackboy becoming the favorite "shape" for baking cakes. Take for example these two instances where Sackboy was the theme for baking mouth watering chocolate coloured cakes.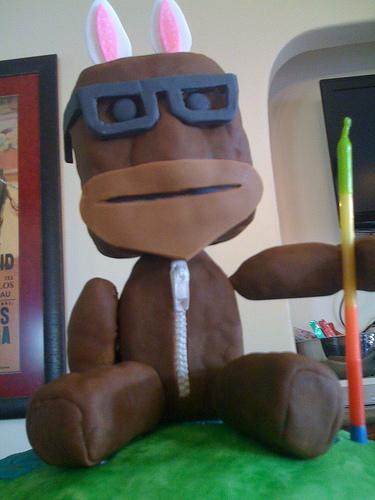 Dave Cobb has uploaded pictures of Glenn the Baker's baked Sackboy in sitting position with pink ears. I don't understand why Sackboy must have pink years while the rest of his body is chocolate brown! I am not sure if that indicates something about Sackboy's preferences.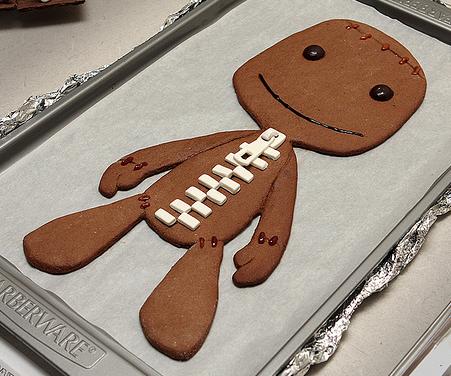 The second cake that has been baked in the form of Sackboy is the one uploaded by Ghibli99. The cake has been baked with Sackboy in a lying position and smiling away to glory.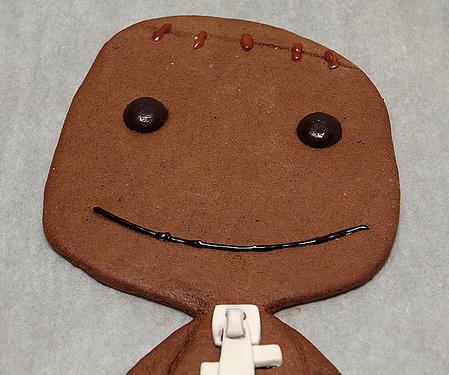 Little does he know that he would soon be gobbled up by hungry people who also love playing Little Big Planet. Even otherwise I am sure both versions of the cake would taste really good as they have been made with chocolate flavour. In the second cake I see a crown of thorn on Sackboy's head or is it just me? Here is another Sackboy Cake we had features a month ago that looked not only great but mouth watering. You can also take a look at other PS3 Cakes which have been doing rounds on the World Wide Web.