Beyond Good & Evil HD Captures The PlayStation Network In May
Experience one of Ubisoft's most critically acclaimed and fan-loved games in high definition through the PlayStation Network.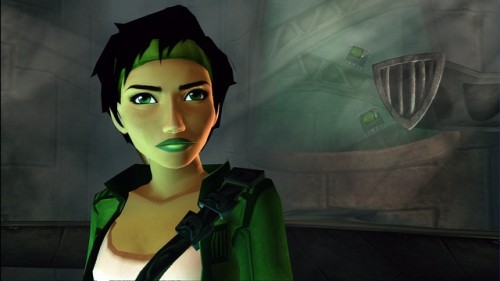 With the digital release of Beyond Good & Evil HD coming to the PlayStation Network in May, gamers can now experience – in beautiful high definition – one of the best games from 2003, as nominated by the Game Developers Choice Awards, and a heavy fan favorite amongst those who have experienced this Ubisoft thrid-person action-adventure title.
Easily, one of the reasons why Beyond Good & Evil receives all these kind accolades, is it's clever incorporating of many different themes – both fantasy and science fiction. The game is set in the distant future in a galaxy light-years away on a mining planet called Hillys. There, the inhabitants are both human and walking-talking animals, whose home world is a cool blend of alien-looking technology and rustic European-styled building architecture.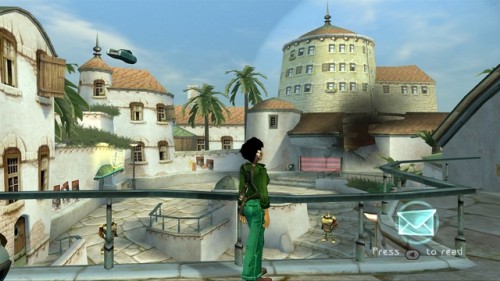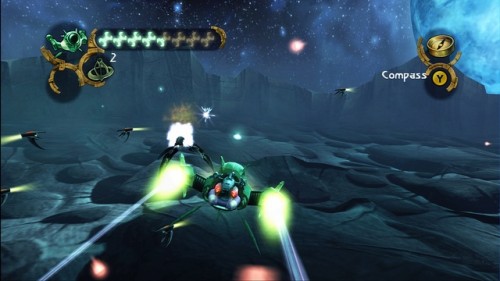 Beyond Good & Evil also gets points for also featuring a female lead that surprisingly goes against the "blond bombshell" stereotypes that usually females in games are often tagged with just to sell an extra copy of a game. Gamers will play the role of Jade, a former orphan caretaker now turned photo journalist who must uncover the truth behind the sleazy-seeming government and the strange case of disappearances of the inhabitants of the planet.
Paired with a camera, her combat staff and throwing discs, Jade stealthily moves through enemy-controlled strongholds and solves puzzles that block her path to capture photographic evidence for the government's shady deeds. At times, Jade is also helped by other members of her party (a pig named Pey'j or a human muscleman named Double H) to take down large-sized baddies or overcome platforming obstacles.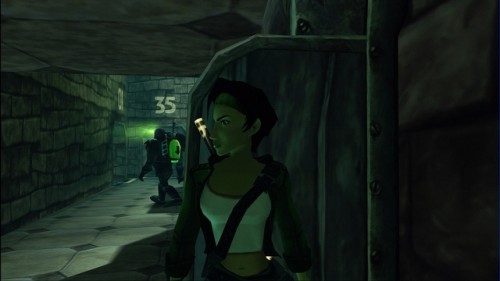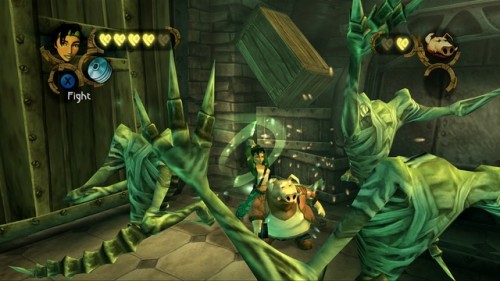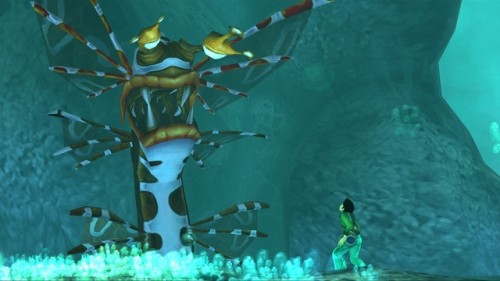 Awesomely, Beyond Good & Evill manages to weave everything – the game play, the world, and the characters – into a gripping story of mystery, espionage, and revolution that is a must play for any fan of the action-adventure genre. There isn't a exact price for this game yet, but be sure that it will probably be in the $10 range when it drops on the PlayStation Store. While there, you can pick up a game (say PixelJunk Shooter 2) or donate to the Japanese earthquake and tsunami relief effort.
Via: USA Today