Batman: Arkham Knight Announced as Last Game in Series
Batman, the caped Gotham hero, has proven that superhero games don't have to be terrible, now it's been announced that he'll be back for Batman: Arkham Knight.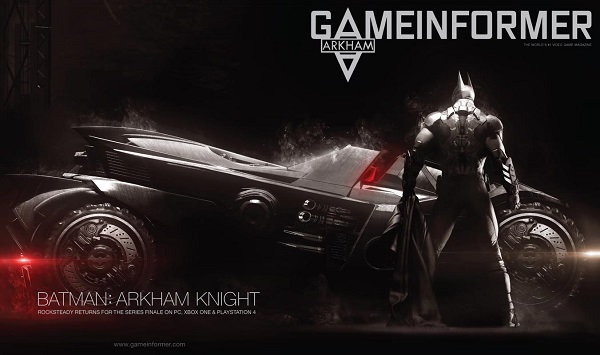 There are few superheroes who have quite as much brand recognition as Batman, also known as Bruce Wayne, the rich man with a tragic backstory who makes gadgets by day and by night he takes to the Gotham streets to test them and round up some of the hardest supervillains and criminal masterminds that the fictional city has ever known. His playable capers proved a hit with Batman: Arkham Asylum, which saw Batman take on Joker, an escaped inmate who had enlisted some foes from Batman's past and again in Batman: Arkham City, which saw the bat in black take on Arkham as Joker and his cronies were at large, terrorising the population and now, Batman is back for Batman: Arkham Knight, the last game in the series.
As the last game in the series (but most likely not the last game in Batman's future given how much the Batman name sells things), series' creator Rocksteady Studios (who developed Batman: Arkham Asylum) are back to develop the title. In Rocksteady's vision, the game will be an "explosive finale in the Batman Arkham series" as plays can "take to the rooftop and now – the roads of Gotham as for the first time the iconic Batmobile becomes driveable". Not only will the streets become larger, but Gotham as a whole (as opposed to the smaller setting of Arkham) will be able to be explored and fought for and as it is said to be "far larger than Arkham City", it seems that the game is holding onto the open world style that we saw from Arkham City as opposed to its more linear Arkham Asylum roots.
What we also know about the game is that Scarecrow, Penguin, Two-Face, Harley Quinn will all be featured as Scarecrow "[unites] Gotham's most feared villains" to take on Bats. Harley Quinn will also become a playable character as part of a pre-order DLC bonus that includes challenge maps. Other snippets of info that have been revealed thanks to the Batman: Arkham Knight's Game Informer cover are that the Batmobile can be called at the push of a button (which will be handy given how large the game's map is said to be), the game will not have a multiplayer mode as Rocksteady say that "[They] don't have the time to do multiplayer. Rocksteady] want to focus on making the best single-player experience [that they] can. [The team] don't feel that it needs a multiplayer element." The game is also split into 3 areas, won't have any load times at all and entering buildings will also be seamless.
The Batman: Arkham Knight release date hasn't been confirmed (although rumours suggest it will be out on October 14th), but the game will be out later this year on PS4 and Xbox One.
Source: vg247
Read more on ps3maven, Dark Knight Custom Themed PlayStation 4 By ProModz, New Batman: Arkham Titles Heading To PS Vita and PS3