Batman Arkham Asylum Gameplay Seems Interesting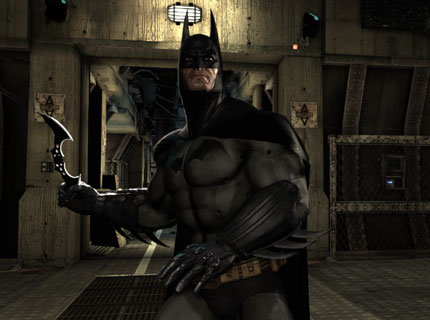 Batman's latest adventure has held us gripped and we have been expecting a lot in the Arkham Asylum and now there have been two videos available which reveal the kind of gameplay we can expect in the game. The game has a rather closed gameplay atmosphere and reminds one of BioShock, according to many reviewers.
While most of the times, Batman has been playing the part of a detective, and that of a fighter in varying degrees, this time around both of his talents have been given a it of attention and Batman comes back with renewed vengeance to take on the Joker who has been brewing up a revolution of sorts at the Arkham Asylum prison.
The game is played in the third person perspective mostly and it could be possible that villains would be available for play. Arkham would also have the secret Bat Cave where the hero would hatch plans and set off for his noble journeys of getting evil joker out of the prison and also revealing Joker's true intentions to Gotham before all hell breaks loose.
The gameplay seems to  promise a lot of action and advanced fighting techniques as well. Awesome graphics, advanced fighting skills, a strong storyline and cool characters make this episode of Batman certainly a commercial success. We had recently read about how it might be possible to Play as the Joker. Moreover, check out the Batman Trailer for you would get a clear understanding about what the game is all about.

Via: Bad Ass Gamer Blog