Batman Arkham Asylum Long Gameplay Footage
There are many Batman fans and also many gamers, and as the two combine, they will both receive a heck of an action packed game in Batman Arkham Asylum video game for the PS3 game console.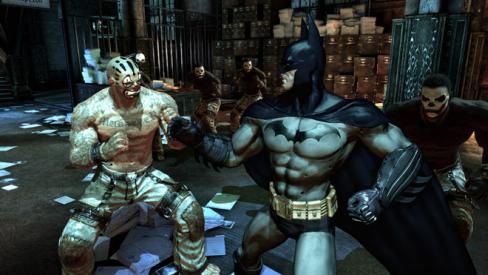 The upcoming Batman game also released a new playable demo for the game, and in these videos you can see the entire first 10 minutes of Arkham Asylum Gameplay footage.
Please beware, after seeing these videos, you will have an urge to really play the game and be the famed Bat. This doesn't mean that you cannot play as Batman, but just know that the full game is not released yet…so you are going to be waiting.
Still, you can enjoy the amazing gameplay, graphics, dark characters and good times for now. At least to get your blood flowing for Batman.

Via: MTV