Arcade Style Fun Controller for Street Fighter IV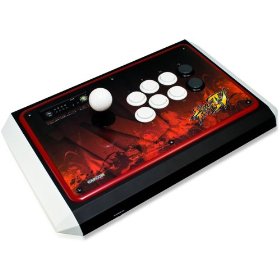 Street Fighter IV is poised to be released in the third week of February and if you were looking for a cool controller, you may as well purchase the Street Fighter IV FightStick. The FightStick is compatible with Sony PS3 and is meant to recreate the gameplay and exclusive precision found in arcade games.
The controller uses Sanwa joystick, 30mm buttons and also realistic spacing and eight-button layout. This helps bring home arcade experience which is otherwise difficult to find. However, the product will be available for shipping only within the U.S.
Moreover, not many pieces are available so it might be wise to book yours before they are sold out. You can also see the reason behind Chun Li's Return to Street Fighter IV.  It costs $299.