Uncharted 3 Panel At Comic-Con 2011 Video
Get a insiders-look at the creation of Uncharted 3: Drake's Deception, with an uncut video of the Naughty Dog hosted panel at this years Comic-Con.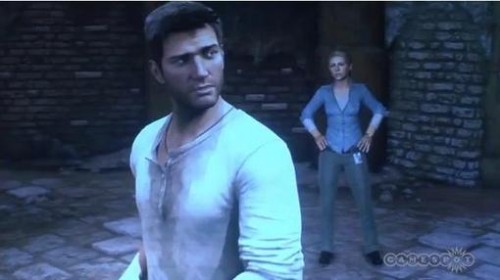 If you've got an hour to spend, and believe me if you're here, you probably do — then why not spend it with the upcoming PlayStation 3 hotness that will surely be Uncharted 3: Drake's Deception, due for release in North America on November 1, 2011.
And you'll do so in part of a great video of the Uncharted 3: Drake's Deception panel that was hosted at this year's Comic-Con 2011. Both the creative staff form Naughty Dog, along with the awesome voice talent, i.e. the voice of Drake, Nolan North and others, were there in attendance, answering fan questions and showing brief spinets from the game.
Which I'm sure you're probably more interested in than some "boring folk" (you said that not me) talking about the inner workings of what goes into a vidja game. Just for you — skip to the 4:00 minute mark and there you'll find the Finding The Well clip, which shows Drake, Elena (woo-hoo Team Elena!,) and Sully having a nice entertaining chitchat.
A fair bit of a warning though, the audio quality has some high and low points, very low points sadly, especially at the all important Finding The Well clip, but it's still an great watch!
DAT amazing Naughty Dog mo-cap and dialogue, indeed. You know what else is amazing… and mind-altering trippy? Child of Eden coming with PlayStation Move support to the PlayStation3 in September.
Via: GameSpot