TNA for PSP: Will You Cross the Line?
It is not something new to know that WWE has been gradually losing their fanbase. The reasons could be many for they almost became monotonous and also, many fans have been disgruntled and feel that WWE was a sellout.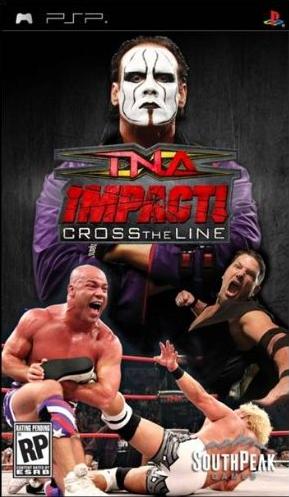 With that being the case, TNA has been trying to grab the audiences of WWE to their side and they even launched a marketing campaign titled "Cross the Line" in order to encourage WWE fans to cross the line and become fully fledged TNA fans. It may not be possible to completely lure the WE fans but surely, TNA looks quite interesting. They have also launched a game called TNA: Cross the Line and there isn't much information available anyway.
When you watch the promo you realize that there isn't much, for the narrator utters generic phrases and the fighting does not seem too out of the ordinary. With all these being reasons, I am not sure if TNA: Cross the Line is going to be very successful. It shall be released for Sony PSP and would cost $29.99. It can be pre-ordered and would be released on the 26th of January. You could also check out other wrestling games like the UFC 2009 Undisputed.