The Last of US DLC Outlined by Naughty Dog
Becoming one of PlayStation's must-have titles seems to have been easy for The Last Of Us and now, Naughty Dog's infected thriller is getting brand new DLC.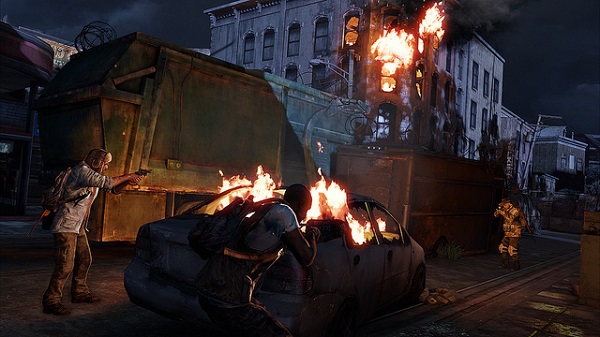 Quite possibly the only thing better than a really great video game is more of it, and, as The Last of Us has managed to amass a whopping great amount of over 3.4 million global sales (an astonishing feat for any title, let alone one with a single platform release) there seems to be an awful lot of people braying for extra TLOU content. Unfortunately, a sequel to Naughty Dog's infected, world decaying PS3 thriller could be quite a way off, especially as the talented development team have yet to even give a hint as to their plans for PS4. However, in the meantime, fans can prolong the need for a new title by playing through TLOU's DLC packs, which Naughty Dog have just discussed on the PlayStation Blog.
Initially, Naughty Dog's plan was to release just two packs of downloadable content to to those who'd purchased The Last of Us seasons tickets (season tickets give you all planned DLC for a slightly cheaper price) but now, they've decided to throw not only an extra pack into the mix, but bonus add-ons for the wait. The first of these DLC packs for The Last of Us is the Abandoned Territories Map Pack which comes with several new maps to play in the game's multiplayer mode. These include ; Suburbs, which features a "dynamic dust storm", Bus Depot which is set to include an "overgrown urban environment", Hometown, which is described as "the perfect setting for some serious stealth" and Bookstore which is "a stacked, bi-level layout adding a highly unique dose of vertical gameplay". The Abandoned Territories Map Pack will be released on October 15th.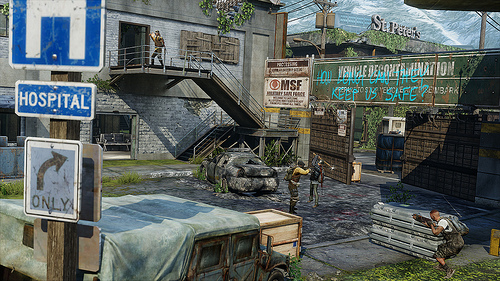 The second of the pieces of The Last of Us DLC that Naughty Dog talked about on the blog is a yet unnamed piece of downloadable content that they're describing as their "first ever story-driven single player DLC". Not much is known about the new gameplay but Naughty Dog say that not only does it tie into the story of the main game, but that they' have just concluded casting for a new character and say that they will go into performance capture next week. Rumours suggest that it will be a prequel of sorts and will centre around Joel's family, but these are yet to have been confirmed. Naughty Dog say that this DLC will be out sometime between December – January.
Another piece of The Last of Us DLC was also announced for "the first half of 2014" but Naughty Dog are so far keeping schtum about it other than saying it will be "multiplayer focused", so keep an eye out on ps3maven for that. Until you get your mitts on that however, for season pass holders, over 60 free pieces of multiplayer extras will be coming your way soon with various head-based add-ons included (as pictured above) whereas for non-season pass holders, they can get these extras for a price. Naughty Dog also say that the season pass is worth getting as you save "over 75%" buying a season pass than if you purchase all of the DLC separately which sounds like a pretty good deal to me given the variety of downloadable TLOU goodies on offer.
We'll keep you posted once we know more.
Source: PlayStation Blog
Read more on ps3maven Ubisoft Reveal Assassin's Creed 4 PS3, PS4 Exclusive Content, What is PS4 PlayRoom and Why is it One of the PS4's Best?