The Last of Us Coming To The PlayStation 4?
2013's best game of the year might be coming to the PlayStation 4 this summer.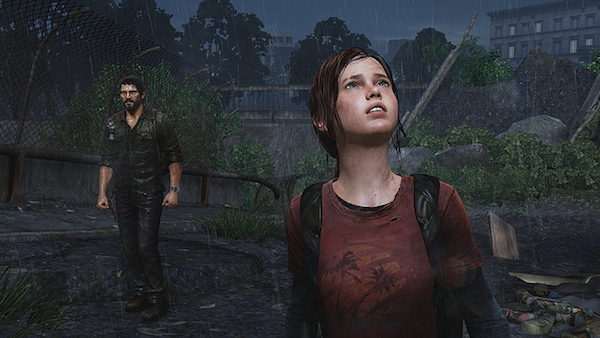 Rumor has it that Naughty Dog's The Last of Us will soon be PlayStation 4 bound this summer. Two recent tip offs have pushed previous whispers on the subject from meer Internet scuttlebutt to "worst kept secret" in the industry.
Ladies and gentleman of the court, may I present you exhibit A: a recent CNN Turk interview (translated by IGN) with a Sony Eurasia executive, Software Marketing Manager Sercan Sulun, who let slip that The Last of Us would be coming to the PS4 around summer, supposedly along with all its DLC, and the wonderfully-received side-story Left Behind.
Exhibit B, is from Spanish retailer XtraLife, who had a listing of "The Last Of Us: Complete Edition" for the PS4 on their website. The page – which mentions a €64.95 pricetag ($90 USD), a June 19th release, and the pre-order incentive of a The Last of Us satchel (uh, cool I guess?) – was caught by Twitter user JuanraUP right before it was taken down, and smartly snagged a screenshot of it for visual proof.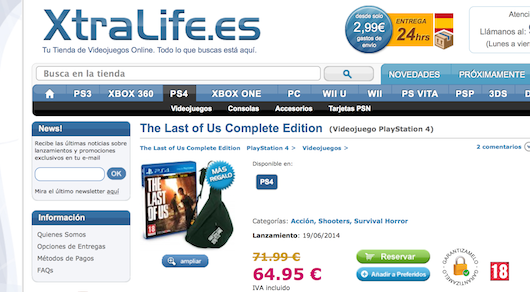 Sony has – of course – denied the existence of a PlayStation 4 version of The Last of Us, even going as so far as sidestepping Sulun's comments after they were made, and responding to Joystiq by saying "At no time have we announced that The Last of Us is coming to PS4 and therefore, have nothing to say on the subject."
Yeah… probably not going to put the kibosh on things, especially with XrtraLife pulling the PS4 The Last of Us listing off their website like it never existed. For now folks, regard this one as suspect until officially confirmed.
It is quite interesting that the one common thread between both accounts is the summer timing of this alleged PS4 port. That would possibly put the reveal around E3 2014, a fantastic splash of an announcement if ever – so fingers crossed.
Be social! Follow Ps3 Maven on Facebook and Twitter, and read more related stories at https://www.facebook.com/PS3Maven and https://twitter.com/ps3maven.