Final Fantasy 14: A Realm Reborn Opens Its Second PS4 Beta
Battle monsters and ride some Chocobos during the open second beta for Final Fantasy 14: A Realm Reborn. Available now for a limited time.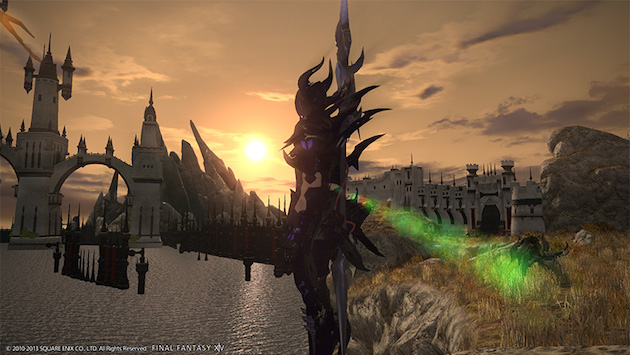 This weekend is a great opportunity to get in on some MMO fun, as Final Fantasy XIV: A Realm Reborn begins its second beta phase on the PlayStation 4 starting Friday, April 4. Even better it's free to participate until the it ends on Monday, April 7.
While still your average "stress test and bug address" beta test to prepare for the actual start of the Square Enix MMO on April 14, servers for each version of the game, be it on PC, PlayStation 4, and PlayStation 3, will all be connected during this period. Giving players a nice feel of the populated world of Eorzea come full-release time.
VIDEO TO ADD [https://www.youtube.com/watch?v=YKDm_9CGfpY]
If you've already made a Final Fantasy XIV character, the second beta also allows you to use them again, and all progress made during which will be transferred to the final version. Again, this is a limited time open beta that will end come early Monday morning (April 7 at 1AM PT/4AM ET/9AM UK time), so get to the PlayStation Store right now and download it.
Oh, and don't get too upset if you manage to miss this open beta period. Square Enix is also offering Early Access to anyone who pre-orders Final Fantasy XIV: A Realm Reborn on the PS4, which is scheduled to get going on April 11.
Be social! Follow Ps3 Maven on Facebook and Twitter, and read more related stories at https://www.facebook.com/PS3Maven and https://twitter.com/ps3maven.