PlayStation Plus In April Serves Up Mercenary Kings, Batman Arkham City, & Velocity Ultra
A new month approaches, and so does a fresh crop of downloadable goods for PlayStation Plus subscribers.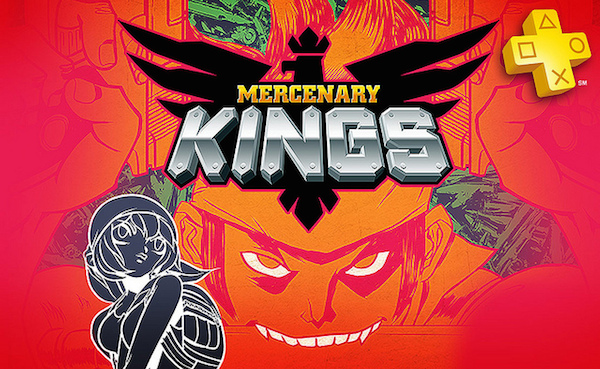 Time once again to preview what new games will hopping onto the Instant Game Collection menu as a part of PlayStation Plus for the month of April. Which supposedly brings showers, but really all I see are a nice selection of games across the PlayStation 4, PS3, and PS Vita. 
For PlayStation 4 owners, the blue-light special for the month is Mercenary Kings from Tribute Games, arriving on Tuesday, April 1st. The Montreal, Canada team behind Scott Pilgrim vs. The World: The Game is back doing what they do so well: 2D action games with eye-blasting sprite-based graphics. And Mercenary Kings certainly fits that bill.
Although, instead of trading punches, this time the core gameplay is guns blazing. Co-op with friends (locally or online) through tropical side-scrolling levels of "80s action movie" excitement, as you take down hordes of machine-gun toting baddies while trying to rescue captured comrades. Through campaigns, you can even pick up fallen loot to then build your own bad-ass arsenal.
Sadly Mercenary Kings is all there is for PlayStation 4 users to enjoy this month, but hopefully May brings something more fruitful.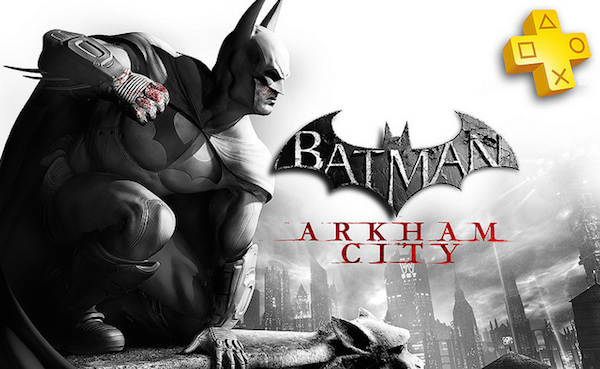 Over on the PlayStation 3, the Instant Game Collection is adding three new hot items, the first of which is Rocksteady Studios' Batman: Arkham City. After the breakout hit that was Batman: Arkham Asylum, Rocksteady proved their talents once more with this critically-acclaimed open-world title from 2011, which put the Dark Knight in a crazier predicament than the last.
Then, there's Sega's Castle of Illusion Starring Mickey Mouse. The modern remake of the popular Sega Genesis 2D platformer of the same name, where Disney's famed rodent must enter the mystical Castle of Illusion to save Minnie Mouse from the evil witch Mizrabel. Fans of classic 2D games from the 16-bit era should certainly give this one a sporting chance.
Finally, there's Stealth Inc.: A Clone in the Dark. Developed by Curve Studios, Stealth Inc. is a fast-paced stealth platformer that should test your wits. Levels are laid out like puzzles, where using just a fancy pair of night-vision goggles, you must sneak past treacherous obstacles and robot sentries, or face instant death if discovered. Careful not to throw your controller in frustration.
VIDEO TO ADD [https://www.youtube.com/watch?v=Ytb62SuXpZY]
Turning to the PlayStation Vita at last, owners there can look forward to two games on their end: PixelJunk Monsters Ultimate HD and Velocity Ultra. The former is the be-all-end-all version of the fantastic tower defense game from Q-Games and Double Eleven (makers of the also fantastic PixelJunk Shooter series), while Velocity Ultra is a spruced-up edition of the original, multiple award-winning spaceship shooter on the PlayStation Vita.
Velocity Ultra gives the FuturLab produced title a ton of new features built with Sony's portable in mind, including brand new graphics, native resolution, and better enhanced controls that afford new player options via the Vita's touchscreen. I would definitely give this brand-new-spanking port a spin if you haven't tried the first version – you won't be sorry.
Check the PlayStation Blog for accurate dates when each individual title mentioned here finally releases onto the Instant Game Collection.
Be social! Follow Ps3 Maven on Facebook and Twitter, and read more related stories at https://www.facebook.com/PS3Maven and https://twitter.com/ps3maven.