Exclusive Street Fighter T-Shirts – Put A Little Punch In Your Clothing
How about a nice exclusive Street Fighter t-shirt – available right now through Capcom's own online marketplace.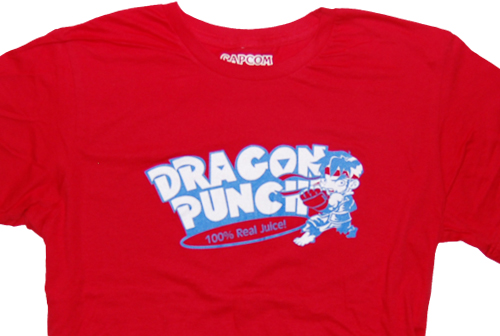 Represent your love for Street Fighter in your everyday attire, with these new stylish t-shirts available from the Capcom Store. Indeed, up for sale right now for around a cool twenty bucks, you can choose from four individually designed tees that feature Capcom's own famous "World Warriors" from the Street Fighter series.
There's of course Ryu – pitching his own brand of 100% real-fruit punch named after his signature "Dragon Punch" attack – which may or may not be infringing on another established brand of juice. Blanka on the other hand, has gone ahead and used what he knows best to open up his own electric company.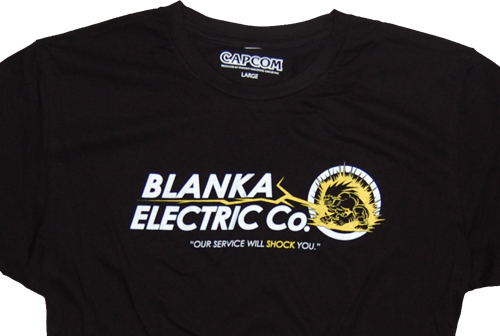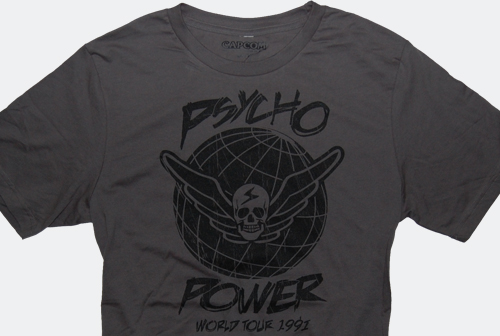 Meanwhile, the last two t-shirts feature a Zangief propaganda poster motif for his land of Mother Russia and the other a logo for the Psycho Power World Tour 1991. I heard it was one of the greatest live tours for a rock band ever, but for M. Bison it was a Tuesday (yes, that lame joke again.)
All four shirts make a perfect piece of apparel for any gamer to wear in any casual setting or at a local fighting game tournament. Where if you're as skilled at the fighting game genre like me (haha no,) chances are you'll probably get the ever living cyber-snot beat out of you in Super Street Fighter IV Arcade Edition.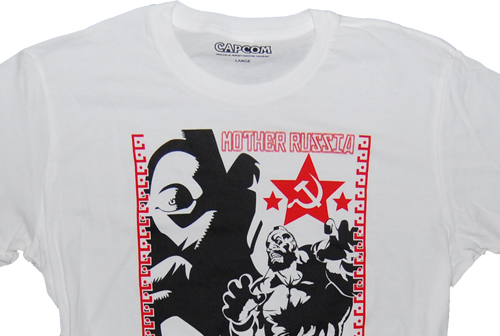 If there's any consolation prize though, at least you will look pretty rad while doing so and that's all that really matters. Again each shirt costs $19.95 – from sizes Small to XXLarge – and is only obtainable from the Capcom Store – a mighty nice place where you can find other sweet Capcom-related swag too, like soon enough Street Fighter X Tekken. You know, I think I heard that a PlayStation exclusive character was announced for the upcoming battle-royal at E3.
Via: Capcom-Unity