Sony To Introduce "PSN Pass" Program
Online access codes seem to be the wave of the future for the PlayStation 3, at least with the upcoming Resistance 3 — find out what this means for you.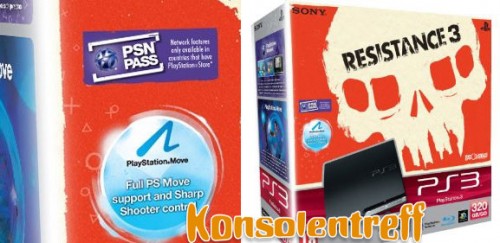 A seemingly ordinary Resistance 3 PlayStation 3 console bundle is at the forefront of a very interesting news story. It was days ago that the German website Konsolentreff posted an image of the aforementioned bundle (above,) but with a surprising find – a sticker on the box which showed a logo for something called "PSN Pass."
Quickly buzz, buzz, buzz went the gaming news tickers as potential rumors of Sony implementing an online access program, much similar to publisher Electronic Arts' own, where every new copy of either Madden, FIFA, etc. came with their own one-time registration code to gain entry of online services, features and bonus content.
Meanwhile for those who picked up their EA game copies used, would be automatically lock-out from online play unless they purchased another access code for $10. Pretty sneaky sis, indeed. And it seems now, that same sneakiness is about to come to the It Only Does Everything shores of the PlayStation 3.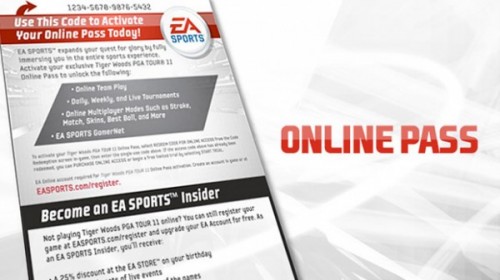 That's because a Sony Computer Entertainment of America rep. soon stepped up to answer all flinging speculation – undeniably confirming an online access code program in the works for Resistance 3 and other PlayStation 3 titles from here on out.
"We are always evaluating new programs for our online offering, and starting with Resistance 3 this September, we will be instituting a network pass program for PS3 games with online capabilities," the SCEA spokesperson said. "This program will be game-specific. Games that are a part of this program will include a single-use registration code that grants the account holder redeeming the code full online access for that title.
"This is an important initiative as it allows us to accelerate our commitment to enhancing premium online services across our first party game portfolio." Which you could possibly translate as: stop cheating us out of our own money GameStop with your crummy used-games. (Oh and imagine a business suit sticking his/her tongue out here too.)
Sony didn't say how much PSN Passes would cost; neither was mentioned on which "game-specific" titles would carry the code-accessing plan. It's quite likely that the PSN Pass program would only go in effect for multiplayer focused titles, perhaps even for the upcoming Uncharated 3.
Right now there is a huge lack of exact details about the PSN Pass Program, but be it sure that soon enough Sony will give further information at a later date.
Via: Giant Bomb