Ratchet & Clank: Into the Nexus Blasts Off On November 12
Launch off for one last adventure with Ratchet & Clank: Into the Nexus, coming to the PlayStation 3 on November 12.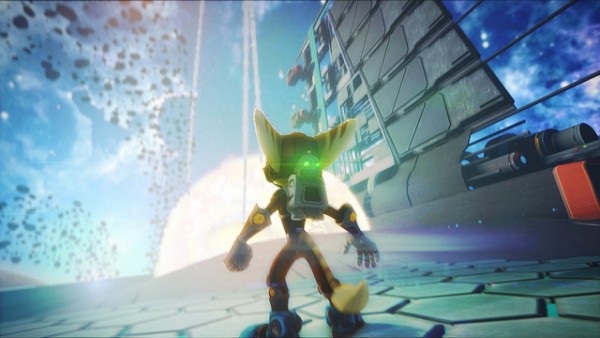 Closing time has come for the Ratchet & Clank series on the PlayStation 3. The star trekking duo from Insomniac Games will be making one last appearance on the Sony console with Ratchet & Clank: Into the Nexus, a title that brings the "Future saga" – of which consists of Tools of Destruction, Quest For Booty, A Crack in Time – to their end.
It's hard to say goodbye, but at least this set of games will be going out with a bang — a big bang! The story-driven single player, for which the last two Ratchet & Clank titles disappointedly left out, is rightfully back at the forefront with Into the Nexus, which of course means a new cavalcade of crazy alien weapons and gadgets at Ratchet's disposal.
Thematically, the focus is on gravity – as opposed to the time-manipulating mechanics found in A Crack in Time. You'll be using the universal force to work through 3D platforming sections and defeat baddies. Saving the day isn't all on Ratchet's shoulders though, his robotic buddy, Clank, will have his own set of 2D puzzles to contend with on his end.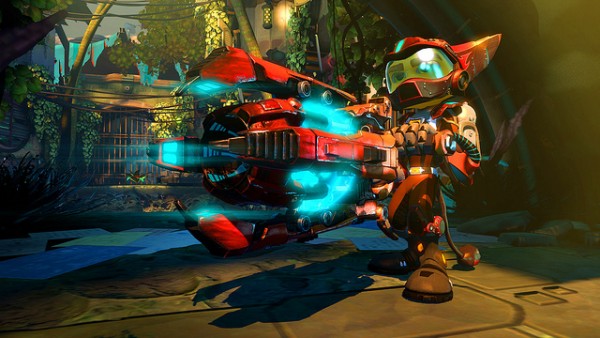 Ratchet & Clank: Into the Nexus for the PS3 will land in stores on November 12 for the wallet-pleasing price of $29.99. Pre-order now at select retailers to get Ratchet's snazzy-looking Pyronox Armor – it grants the heroic wombat a 5% damage-reduction – plus a pack of R&C content for PlayStation Home ($30 value) if you reserve the game at Amazon.com.
I'm sure this won't be the last time we will see the Ratchet and Clank. Heck no, the two will be starring in their first-ever animated feature planned for a 2015 release. Chances are we'll probably see a next-gen game (gimmie that PlayStation 4 awesomeness, please!) to coincide with the movie's launch. Fingers-crossed.
Stay tuned for more PlayStation News here on PS3Maven, like info on the latest software update for the PS3, and the latest patch for the online portion of Grand Theft Auto V.