Ratchet and Clank Action Figures Coming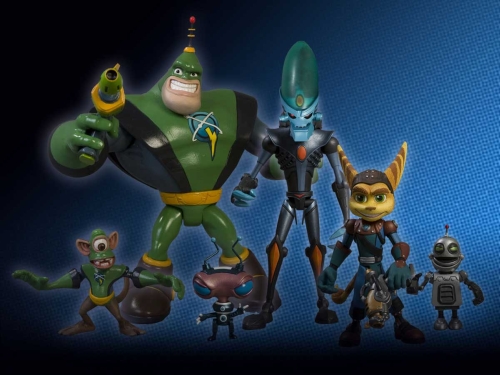 PlayStation Network's favorite bobcat and sentient robot are now being revamped as DC Direct's action figures. We all know how the duo has saved the galaxy innumerable number of times from evil forces, come what may. We have seen the galaxy through their eyes and experienced what it is like to take on an enemy that lurks around every corner to destroy goodness and the innocent. This might be your chance to get them in your hands, in a tangible fashion, though they wouldn't exactly be able to move around for the reason of being inanimate figures.
DC unveiled the action figures at the ComicsPRO 2009 industry even. The line up also includes Doctor Nefarious and Captain Quark, if you were looking for more variety. There is still no information about either the price or the availability but it is my hunch that they should be available in the second quarter. We can only hope and dream to see the action figures as soon as possible on the shelves.
You wouldn't regret if you got all the other action figures other than our two heroes too! Action figures are great if you love your characters a little too much. If Ratchet and Clank are not your types, you could get yourself the Street Fighter Action Figures or even the 'cute' Sackboy Figures. I think the word 'cute' is being used too many times these days.
Via: Joystiq