Pulse Headsets Get PS4 Support With Latest Firmware Update
PlayStation 4 firmware update 1.60 allows for Pulse headset users to finally hear the sounds of next gen.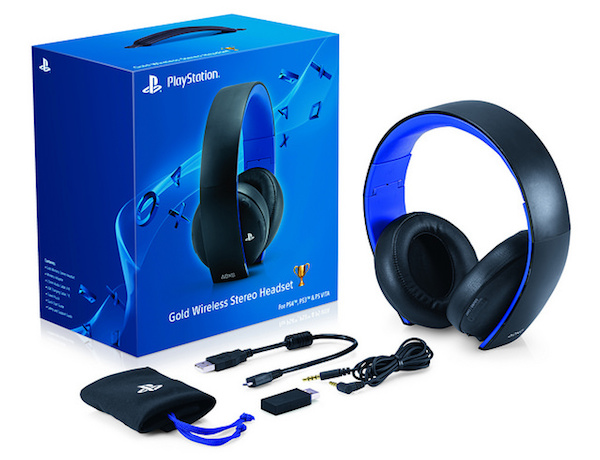 The latest firmware update for the PlayStation 4 has good news for owners of Sony's Pulse and Pulse Elite Edition wireless stereo headsets. Available on Tuesday, February 4, Update 1.60 will finally bring PS4 support for the audio accessories, which up till now only offered their 7.1 virtual surround sound and clear voice chat features to the PS3.
For folks without Pulse headsets, you can look forward to the rest of the update that has a few neat fixes like general stability improvements and ability to mute the PS4's camera. Yeah, it's hard to feel left out, but thankfully you can change that thanks to the upcoming release of Sony's new Pulse Gold Wireless Headset, arriving early this month for $99.
VIDEOTOADD[http://www.youtube.com/watch?v=GEmi54V44bs]
Stylish in blue and black, foldable for portable ease, and ready for the PS4, PlayStation Vita, or whatever mobile device you own (the headset comes with 3.5mm audio cable and a USB cable), the Gold Wireless Headset still boasts impressive 7.1 virtual surround sound, but throws in a hidden noise-cancelling mic and a customizable faceplate.
The Gold Wireless Headset also supports a dandy feature called "custom audio modes." Here, PlayStation developers can create specific audio channels for their games that enhance the overall audio experience, and let users download them via a free companion app. In fact, Sucker Punch's upcoming inFamous: Second Son will be the first title to use this feature.
Be social! Follow Ps3 Maven on Facebook and Twitter, and read more related stories at https://www.facebook.com/PS3Maven and https://twitter.com/ps3maven.