A 3 in 1 PSP Charger to be Plugged-In Everywhere
Going on a very long drive or a cross country trip might be very exciting until the battery of your PSP runs out. Suddenly this fun filled trip turns very frustrating as you cannot use your PSP anymore. Well just imagine that you could charge your PSP through the car or any USB port available. This is what our new gadget promises to do, it will instantly charge your PSP through any jack available.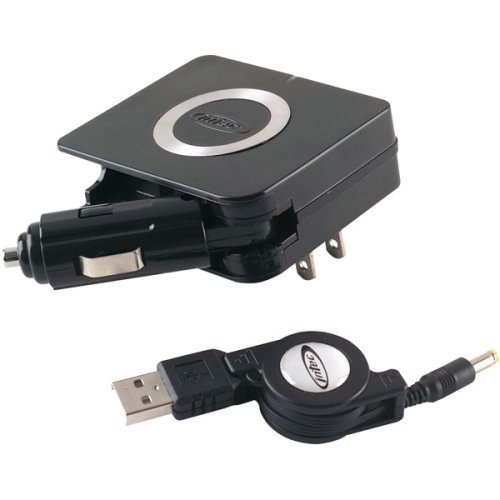 This 3-in-1 charger is compatible with your car, any USB port, or any ordinary plug, in fact you can even charge all other USB powered devices like the digital camera, cell phones, PDAs, etc exactly like your PSP!. This 3-in1 charger is priced at only $21.99 and is up for grabs, considering the usefulness of this device I feel that it's a pretty good bargain.
So the next time you are on a long trip through the country side, this device will ensure that you have a lot of fun and be tuned into gaming everywhere. So get out there and enjoy your PSP even while you are on the move!