PSN's Back To 2013 Sale Offers Diablo 3, Injustice, & More
Sony flips back the calendar year to give PlayStation 3 owners some awesome gaming deals.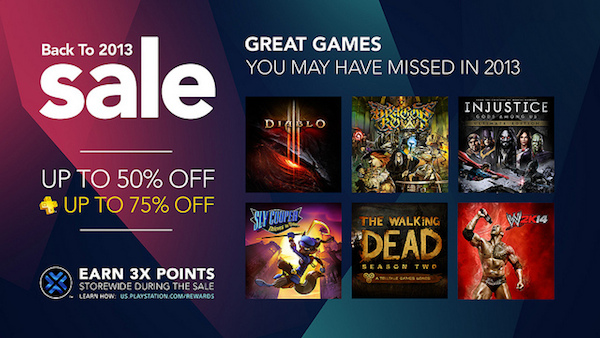 If you ask me – and I know you didn't, but I'm still going to answer anyway – last year was a great year for the PlayStation 3. And starting on Tuesday, Sony is holding a great sale on the PlayStation Network that reminisces back on 2013, and rounds up a good selection of PS3 hits from last year at fantastic prices that are too good to pass.
The "Back to 2013 Sale" runs all this week. Down below are all the games featured, awesome stuff like Dragon's Crown and Sly Cooper: Thieves in Time (which is cross-by game, and thus grants you the PS Vita copy) – and remember that if you're a PlayStation Plus member you get an extra discount for your trusted Sony loyalty!
Be social! Follow Ps3 Maven on Facebook and Twitter, and read more related stories at https://www.facebook.com/PS3Maven and https://twitter.com/ps3maven.