PlayStation 4 Exclusive The Order: 1886 Gets New Trailer
What kind of world will be in store for you in The Order: 1886, coming in 2014 for the PlayStation 4? Its latest trailer gives a tiny taste of just that.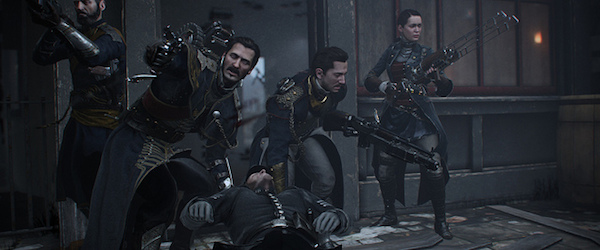 This week was a boon for PlayStation 4 owners still waiting patiently for more news on upcoming games in 2014, as studio Ready at Dawn finally released more info on their first PS4 exclusive coming soon to the latter half of the year, with a trailer that clues us in a little more to the Neo-Victorian London trappings of The Order: 1886.
Picture it: a third-person action game where you, a knight of the Round Table (yes, the, actual Round Table with King Arthur and company), do battle with an age-old monstrous foe, who have had the upper hand against humanity for as long as they've been around. Being at the cusp of the Industrial Revolution though, you'll also have an arsenal of trigger-ready weapons to ensure a fair fight. Almost.
We still have many months before we get to see The Order: 1886 on store shelves, but with E3 2014 inching ever closer, I wouldn't be surprised to see a further roll out of media from both Sony and Ready at Dawn. In fact, I'm looking forward to it. Not to mention the other excellent releases, DriveClub for example, that are on their way for the PlayStation 4.
Be social! Follow Ps3 Maven on Facebook and Twitter, and read more related stories at https://www.facebook.com/PS3Maven and https://twitter.com/ps3maven.