PSN Wallet Allows Mobile Top-Ups, Means Big Things for Gamers
Phone transactions and digital gaming are the 'in' thing right now and Sony have just given players the ability to pay for digital titles via their phones.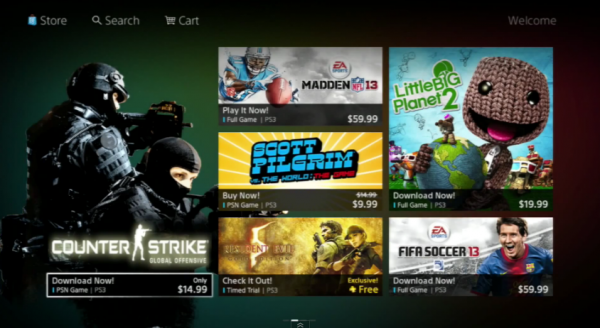 Right now, the gaming industry is in a state of turmoil. Developers and publishers alike are struggling to transition their businesses into a digital world where gamers are now just as keen to walk into a store and purchase a physical video game disc as much as they are to sit on their couches and download right from a virtual store. The key to purchasing digitally is the ease of doing so and Sony are making it even more difficult for brick and mortar stores to get sales by letting gamers top-up their PSN wallets via their mobile phones.
In an official press release, Sony explained just how this would work. When adding wallet funds via your PS3 or PS Vita, the 'mobile' option will now be given, letting you tack on PSN expenditure to your mobile phone bill. You enter the billing process on your PS3 or PS Vita, input your mobile phone number and receive a text from Sony which you must then reply to in order to confirm the transaction.
To do this, Sony are working with a company called Boku and have successfully agreed a deal with all UK mobile phone service operators (there's no word on an international release for this). This means that anybody in the UK with a working phone and cellular service can use this to put money into their PSN wallet.
Sony Network Entertainment Europe Vice President, Gordon Thornton, also said in the statement that "[Sony] are always looking at new ways to give [their] customers more choice in terms of content, accessibility and payment methods, and are pleased to be able to offer the option of mobile operator billing, which are becoming more and more popular." What Thornton's words suggest is a bigger future for mobile transactions on PlayStation devices and that it's highly likely that we'll see this rolled out even more by the time the PS4 is launched.
Sony have already tried their hand at an official PlayStation app which bought news and vital PlayStation updates to the smartphone-using masses, but this new development spells an even brighter way forward. A new and improved app could let us do the transactions without a phone number, letting us buy things from our phones and tablets and seeing them downloaded onto our PS4's instantly (we already know that background downloading and cross platform functionality will both be ramped up on PS4).
What it also means is security concerns and the reliance in games on 'micro-transactions. The security problems come with the concern that should anyone steal your phone, they can run riot, updating their PSN wallet with your mobile bill. Also, should their be another disastrous Sony data breach (like the one that took place in 2012 and saw thousands of bits of user data stolen from Sony servers), our mobile records and such could now be affected too. On the other hand ,with micro-transactions, we already know that these are another rising trend in the world of games, but now, with their ease, we could see more console games employing this form of monetisation, more so if we're able to pay instantly via our phones.
Whether this is a handy payment method Sony that are bringing in to help out gamers, or a stepping stone to bigger things is yet to be seen, but we'll keep you posted on the latest developments.
Source : VG247
Read more on ps3maven, Capcom Called Out for Ruining Games with Outsourcing, Uncharted 3 Multiplayer Goes Free To Play