PSN is Back! (Sort of)
Let's get straight to the point: this is the announcement fans were waiting for. Since today, and depending of the area of the world you live in, the PSN service is gonna be back online.According to the PlayStation blog, several regions of the USA are gonna be able to use at least some services of PSN as of now. The first service that is gonna see its triumphant return is online play: yes, you can now go back to shooting your friends in your favorite FPS. The regions where the service is already working can be seen in the following map.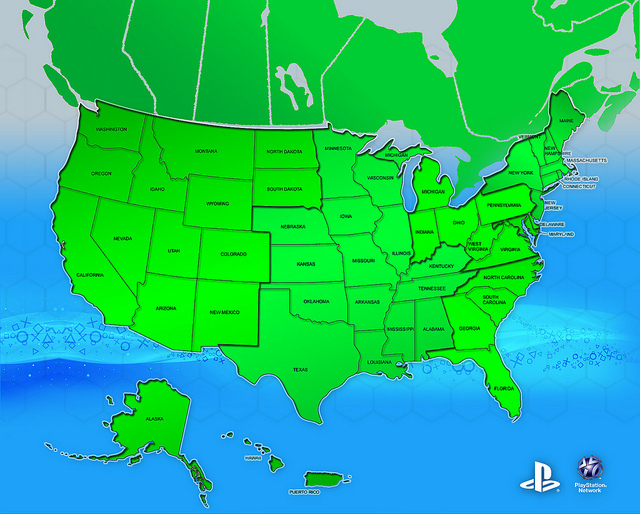 Sony admitted there might be some delay in some areas, but they're working around the clock to fix it. To further improve security measures, Sony also released a new firmware update which is absolutely required to go back online. Not only that, but the company is asking players and users around the world to change their password from the original PS3/PSP console where they created their PSN name, or a validated e-mail account just to be on the safe side.
Also, as some players had felt disappointment towards Sony's reaction, Kazuo Hirai, the Sr. Director, Corporate Communications & and Social Media voice of Sony, released a video where he personally apologized in name of the company, and also explained the process and stages of bringing the PSN back online.
Non-American (and some American) players will have to wait a bit longer, but soon enough you will be able to enjoy PSN back in full force. So, now, are you ready to go back to gaming online? Which is going to be your first game? Also, can you forgive Sony? We are waiting to read your comments.