PS4 Perfect Day Ad Aims to Capture the Singing Gamer In You
Sony have now released a brand new PlayStation 4 commercial detailing a 'perfect' day in their explosive universe of fast-paced next generation gaming.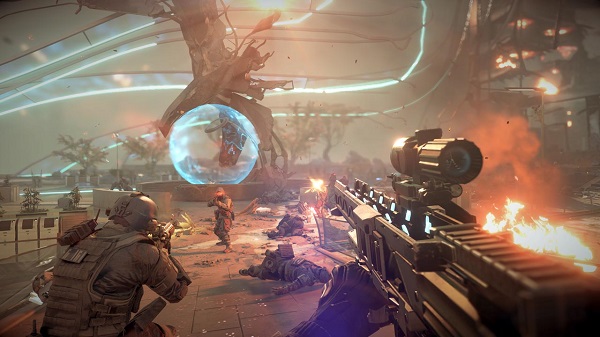 Are you happy with your PlayStation 3? The console of the current generation that makes more noise than a wailing banshee in a wind tunnel, where just 512 MB of RAM is used to power the console, sometimes leading to graphics and gameplay that leaves much to be desired? By all means, Sony's current black behemoth is capable of some very great gaming experiences (The Last of Us and Heavy Rain being notable titles) but can it do what the PS4 can? The answer is no, but when Sony's PlayStation 4 is released later this year, the fun-o-meter is going to be cranked up to eleven as, detailed in this brand new 'Perfect Day' commercial, with the PS4 set to include some incredibly grand gaming experiences.
The advert, which you can see above, makes good use of Perfect Day, the 1972 song by rock musician Lou Reed, which depicts the very ideal 24 hours that Mr. Reed could come up with. Here, Sony are hoping that your definition of 'perfection' is just one word, 'PS4', with them showcasing some of the next-gen console's finest, represented by a cast of men who clearly know how to make the most of some rather unfortunate situations.
In case all of the references weren't clear, three of the biggest, most talked about next generation games were represented above The first, signified by those telling 'Viking like' helmets that you might have seen a certain Dovahkiin wearing in a certain game called 'Skyrim', was Elder Scrolls Online, Bethesda's MMORPG based in its giant lore-packed, orcs and knights battling universe. There was also Driveclub, a PS4 exclusive team racing game, whose inclusion into this trailer suggest that it's still on track to be a PS4 launch title (despite what the rumours have suggested). And finally, Killzone Shadow Fall (also a PS4 exclusive game) was on show, complete with a Helghast leader and his troops, who you will also be able to take on when the PS4 launches next month on November 15th.
We'll keep you posted once we know more.
Source: Official PlayStation YouTube
Read more on ps3maven, PlayStation 4 Bound: Flower, flOw, Sound Shapes, & Escape Plan, PlayStation 4 Booting Up Video Tests Console Noise