PS3 Golf Simulator for Your Home
Playing golf has always been a stress busting game – leaving aside the thrill when played against a competitor like Tiger Woods. Yes, now you will finally be able to relish your dreams of playing golf with Tiger Woods himself, albeit, in virtual world, though.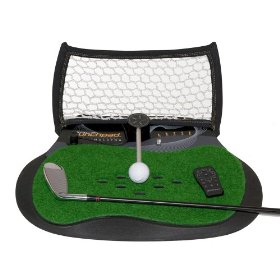 Of many fields available in the market like racing, Electric Spin chose to facilitate the accessibility of golf simulators easy. This Electric Spin Golf Launch pad Tour-Golf Simulator is compatible with various platforms like PC (both Windows and Mac OS are supported) and PS3. Works well with games like Tiger Woods Golf (all PGA titles and Microsoft links) and LPDR-TOUR. Golf Launch pad Tour is the only golf simulator that gives you the real deal — authentic feel, sound and performance with its tethered regulation golf ball and optical signal processing technology for unmatched realism. The dimensions of this sporty simulator are about 20.5 x 15.0 x 3.5 ", weighing about 9.2 lbs.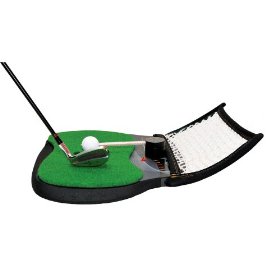 Available for a price tag of $199.99, this will surely burn a hole in your pockets; but, spending some big bucks for that close-to-real stress busting experience isn't something to go gung-ho about, right? It's high time that you throw away those boring controllers and strategically pick up your best golf club for some on-field action, what say?