Extreme PS3 Slim Portable Gaming with an Epson Projector
This is another example of the geeky creative mind of the PS3 gaming world, as it is not only getting advanced with time but also becomes a Portable PS3, along with the new attachments to create an "out of this world " gaming experience in different surroundings. This "Epson EH-TW450 wearable Projector with PlayStation 3 Slim" is an amazing creation which won my full appreciation and is worth getting a top place in my gaming device list.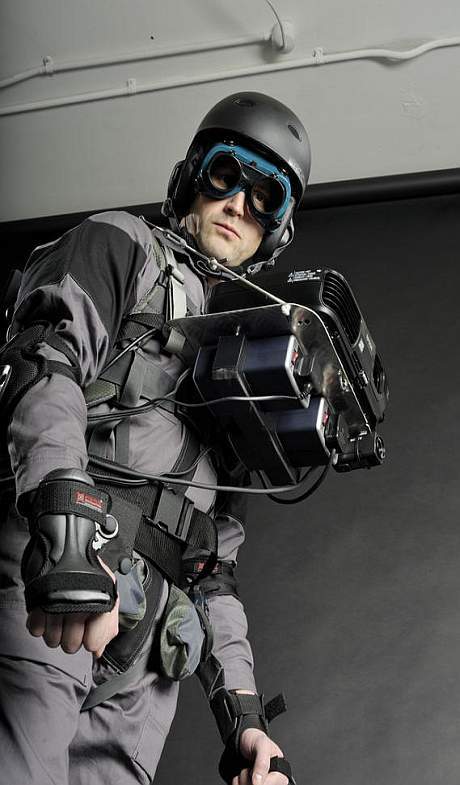 To play with this wearable PlayStation 3 you can use any big screen or building wall or even a huge ceiling of a club as the monitor.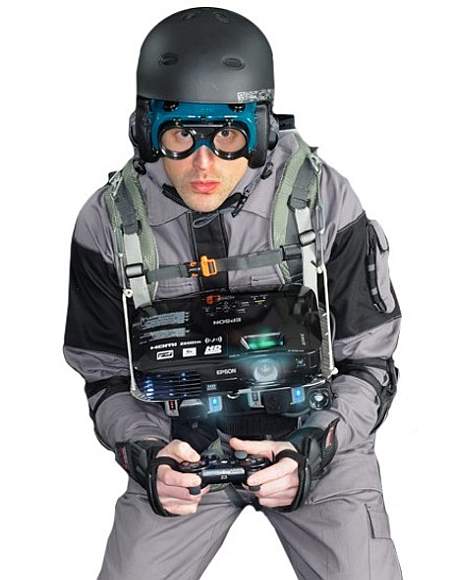 This new PS3 Mod has totally changed the literal meaning of "extreme gamers" by including a real strap suit set with wrist guards, knee pads and elbow pads along with the gaming symbol of the millennium, a PS3 Slim strapped on a backpack and a projector on the ventral part. You can see the process and example in the great video below.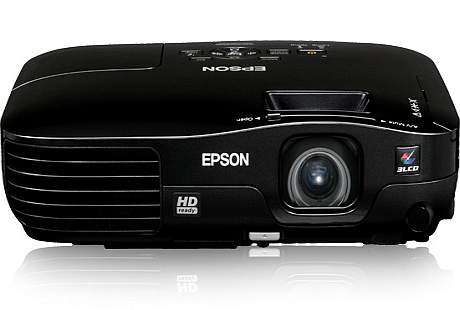 I know it sounds nerdy but once a person gets into that suit, he/she will totally turn into a gaming freak because of the gaming frenzy which this device can create and none other can have the same result.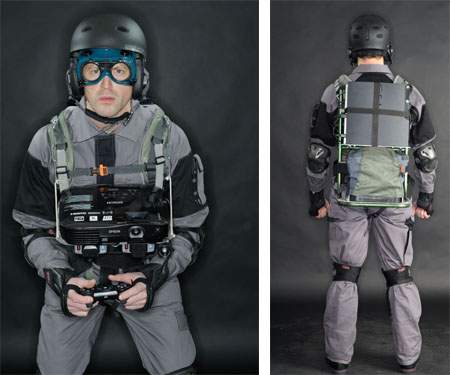 No need to take tension for power supply or even in vacations as you yourself are carrying the battery. Just take this to some night out and while your friends enjoy the regular atmosphere, you can enjoy with this Playstation device and play your favorite games. It may look rather weird but who cares what the world thinks as long as you're shattering records.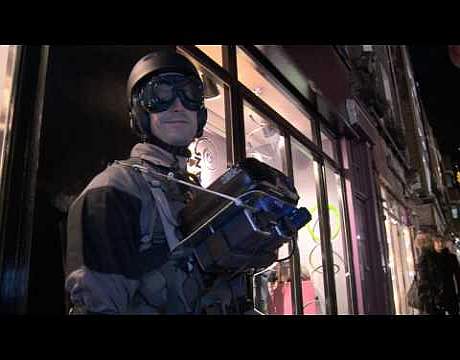 Via Engadget and Kotaku.com