Three More PlayStation Bundles, Featuring Harry Potter, Everybody Dance, & Medieval Moves
It's an avalanche of PlayStation-related bundles just in time for one of the biggest shopping periods all year, Black Friday. Click to find out the full details!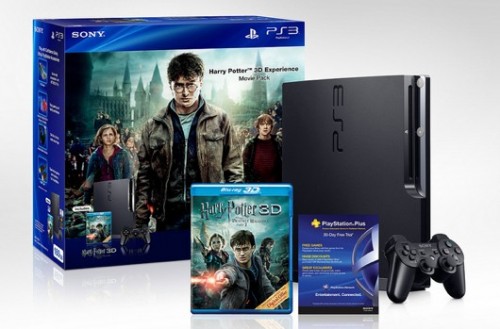 Seems as if the LittleBigPlanet 2 bundle we told you about a while back was just a small sampling to Sony's main course of special packaged deals that will hit the retail market a week or so before Black Friday; the day after everyone in North America stuffs their faces full with all the standard Thanksgiving fair. I can taste the turkey, and the inevitable nap-time from eating said turkey, already!
Adding to the list now are two more PlayStation 3 bundles and one more PlayStation Move bundle, with the pictured one above featuring everybody's favorite wizard Harry Potter and a 160GB PlayStation 3 for $249.99. You won't be getting in any games (really there's no Harry Potter game worth playing, truth-juice folks) though, but instead a movie pack that includes a copy of Harry Potter and the Deathly Hallows – Part 2 on Blu-ray, plus a voucher to download Harry Potter and the Sorcerer's Stone and Harry Potter and the Chamber of Secrets from the PlayStation Store.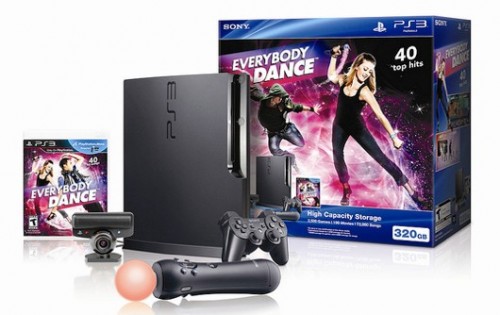 Now, that's the first PS3 bundle. The second one goes for a different, shake it like a Polaroid picture, audience with the centerpiece of Everybody Dance, a fabulous dancing game that uses the PlayStation Move to track body movement as players flaunt their moves like Mick Jagger along to 40 dance hits from pop to hip-hop. This bundle is fifty dollars more at $299.99, but having a 320GB PS3, a PS Move starter pack, and a copy of Everybody Dance surely makes up for it at that price.
Lastly, and before you go completely mad at the amount of stuff we've gone over, we have the second PlayStation Move bundle for this holiday shopping season; an impressive box that has two games to start you off in the waggling world of Sony's motion controller, Sports Champions and Medieval Moves: Deadmund's Quest. If there's a common thread between both titles, it's the fact that both were joint developed by Sony's San Diego Studios and Zindagi Games — so together with a PlayStation Move starter kit, all for $99.99, it only makes the logical sense that both would be paired side-by-side.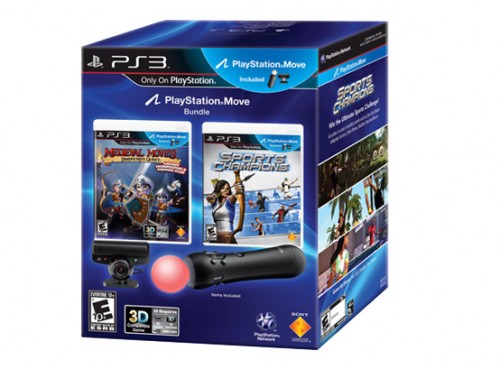 All the special bundled deals mentioned here will be releasing in the coming weeks, so keep a sharp eye out for them if you need some excellent gift ideas for you or a loved one. If consoles or hardware aren't on your list though, I'm sure there will be some killer deals in the works on software too! I can think of a few games that I would snatch up in a moments notice (hello Uncharted 3!) if at a lower discounted price.