PixelJunk Eden Patch for PS3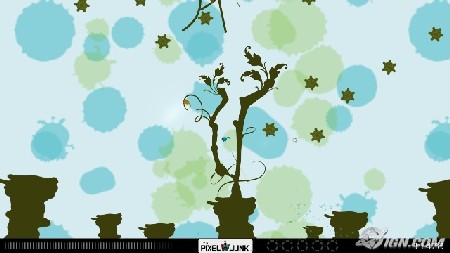 PixelJunk Eden fans would be pleased to know that Q-Games Ltd has released a patch after considering previous feedback and comments. Many players had reported problems while playing Eden on PS3 and this patch may solve many of those problems. They have fixed many issues and even added a few extra goodies to make the experience of playing Eden more fun and enjoyable.
In the garden, the player will be surprised to notice more ideas and concepts. They have also made sure people get accustomed to the game right from the beginning. If you run out of time, you can start again from the previous Spectra.
However, the 'Garden Complete' trophy will be made available to those who do not start again from the previous Spectra. The Garden 7 may be a wicked place to try for it comes with rotating gravity. Moreover, trying new gardens and exploring around don't need trophies, so you can just start exploring without any qualms.
The company is also planning for an 'Encore' version of the game and practicing with this patch may just help you sharpen your skills. While Eden is an interesting game, you could try checking out some of the other games we have earlier featured like the God of War 3 or the Wolverine Game.