Atlus Announces Persona 4 For PS Vita & Persona 4 Fighting Game
Coming in 2012, more Shin Megami Tensei than you can shake a stick with! As the company just announced a PlayStation Vita port of Persona 4 and an absolute superb-looking fighting game.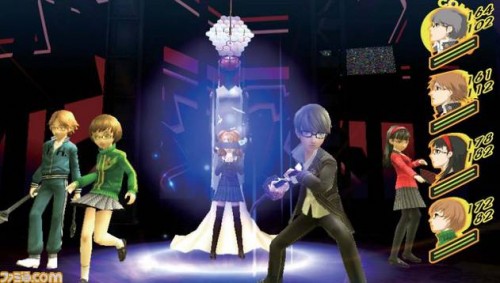 Like a busy little bee, Atlus has been at serious work with the next offerings from with-in their popular Persona realm. With recently, the Japanese gaming publisher just unveiling 2 such titles coming to the PlayStation Vita and PlayStation 3 for 2012.
The first of which is a marvelous-looking port of the awesome Shin Megami Tensei: Persona 4 for the PlayStation Vita, launching sometime around next Spring 2012, and presumably, near Sony's next-handheld retail debut in North America and Europe. We hope, of course.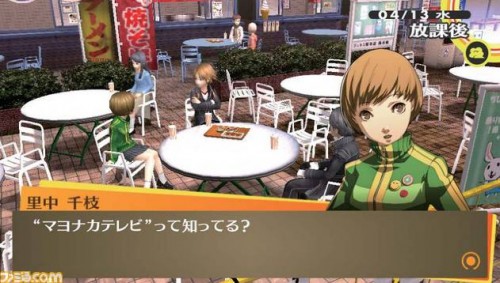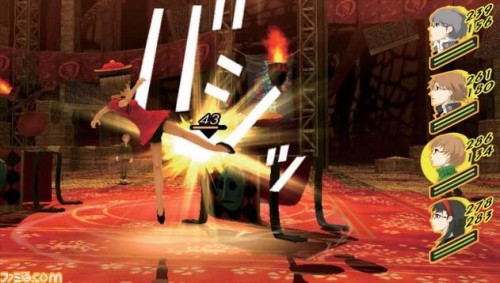 This version, entitled Persona 4 The Golden (yeah I don't know either,) of the critically high-marked role-playing game on the PlayStation 2 will include in one new shiny PlayStation Vita package:
A new character named Mary
1.5 times the voice (acting) of the original PlayStation 2 version
Wireless distress signal support, so that other (online) gamers can help you out when you're about to die in a dungeon
New elements that fans of the PS2 version requested
New opening animation sequence with a new song from Shouji Meguro (fantastic videogame composer for the Megami Tensei series)
New animation movies
Okay. I'm not entirely sure what to make of Atlus's next reveal, but drat if it don't look pretty. It's a fighting game, obviously, but it's a fighting game using the characters from both Persona 4 and 3, called Persona 4 The Ultimate in Mayonaka Arena (coming to Japanese arcades in Spring 2012 & Summer 2012 for PlayStation 3 & Xbox 360.)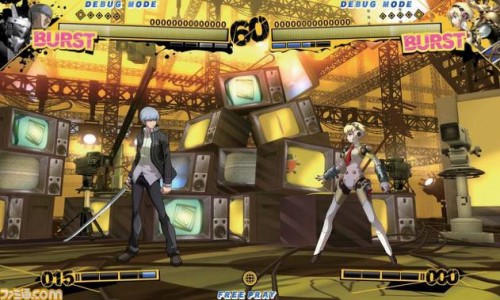 But get this — it's being made by the one and only Arc System Works, of Guilty Gear series & Hard Corps: Uprising fame. Who's knack of making stellar 2D animation & solid like-a-rock fighting games has earned the Yokohama, Japan based developer major gaming cred around the industry.
As for Persona 4 The Ultimate in Mayonaka Arena, the fighter is set two months after the events of the PS2 game and will have the gang of familiar-summoning teenagers Kung-Fu fighting, fast as lightning. Exactly how though, is still information that Atlus will be telling at a later date — heck, if it's anything like JoJo's Bizarre Adventure the video game from Capcom (and from images it almost screams it), do want.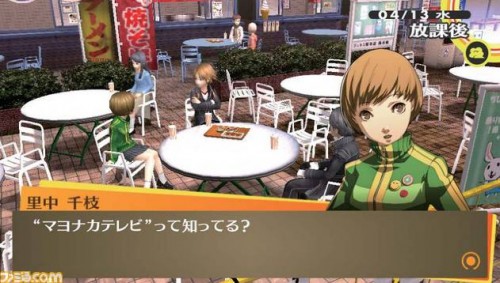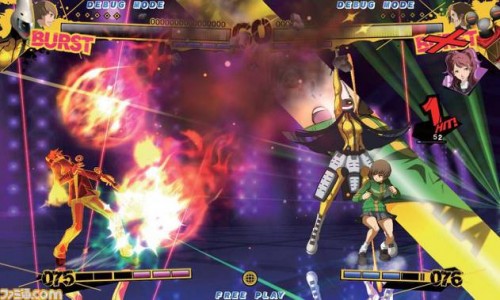 Direct your Internet browser of choice to this breathtaking cosplay of Elizabeth from Irrational Games' BioShock: Infinite — or see why the PlayStation 2 is still alive and kicking in India. The answers are quite interesting to say the least.
Via: Andriasang