'BioShock: Infinite' Cosplay Of Elizabeth — A Blue-Eyed Beauty
Read on to find out the story behind this great cosplay of Elizabeth from Irrational Games' BioShock: Infinite.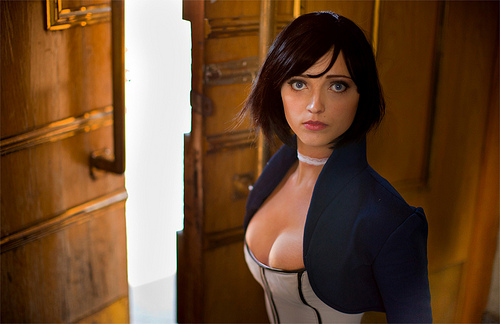 Beauty is in the eye of the beholder, am I correct? Well then, I decree in my humble opinion that this is one of the most positively beautiful cosplayers I have ever laid my eyes upon (for now.) Yet, just who is this lovely young woman dressed as Elizabeth; Booker DeWitt's uniquely-gifted companion in BioShock Infinite.
According to her deviantArt page, her name is Anna and goes under the Internet hacker-alias ormeli. Hailing all the way from Moscow, Russia, Anna is a veteran cosplayer who has also, on occasion, played the role of Ellie Langford from Dead Space 2 and Batman's femme fatale, Poison Ivy.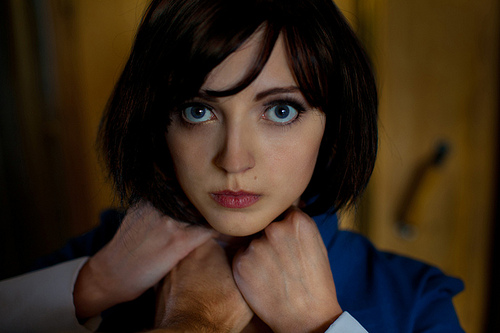 She's also a huge fan of Irrational Games' popular BioShock series – that unfortunately up till now – lacked a character that Anna could use to display her own amazing set of cosplay powers. Logically, this changed thanks to BioShock: Infinite and with the introduction of Elizabeth, whose raven black hair and jeweled blue eyes have been captured perfectly by Anna.
That goes double for the replication of the Southern bell dress that Elizabeth wears throughout the game. Pieced together in the few pictures (taken by her photographer E. Satanovskyi) you'll see here, it is simply mind-bending how similar Anna looks to her in-game counterpart. I'll say it again, as I did before, but simply bea-u-ti-ful. Job well done Anna!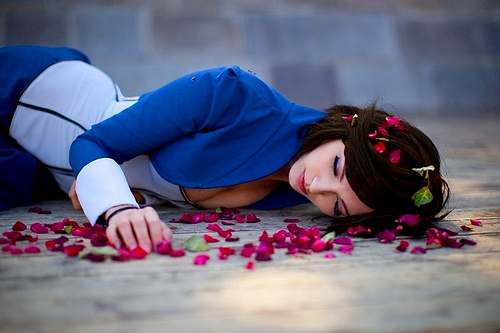 Be sure to visit Anna's deviantArt page (below) to see the rest of her cosplaying efforts, and then make a return trip back here to Ps3Maven, to see what is apart of this week's PlayStation Network releases, which includes Street Fighter III: Third Strike Online Edition.
Pictures property of Anna a.k.a. "ormeli" & photographer E. Satanovskyi
Via: ormeli on deviantArt