New PS Vita Heading To North America In A Borderlands 2 Bundle
The spring season will mark the North American debut of Sony's slimmer PlayStation Vita in a stellar looking bundle.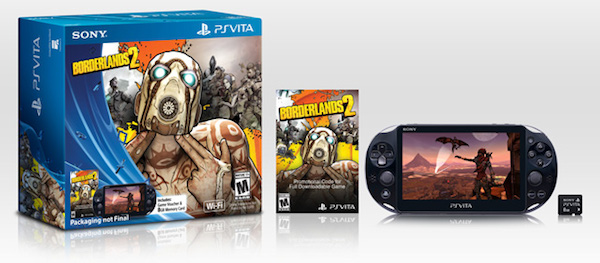 It was bound to arrive sooner or later to the folks living in North America, especially on the heels of its United Kingdom release last week on February 7. And so on Monday, Sony finally announced its plans to release the newest version of the PlayStation Vita (PCH-2000 series) in North America come this spring.
More interesting than that splendid news though, is how Sony's slim redesigned Vita would be introduced. The new silky black hardware will be available – and thus far we have no idea if Sony will offer it stand alone – in a flashy retail bundle that includes a 8GB PS Vita memory card and a download code for the Vita port of Borderlands 2, all for $199.99.
What's extra sweet about one heck of a first-person shooter coming to the Vita, is that this bundle also includes six DLC packs – truly giving fans more loot-hunting fun than they could ever need. In fact, overall, this PS Vita bundle appears to be quite the steal. So if you've been waiting this long to grab up Sony's lovely portable, this might be the optimal chance.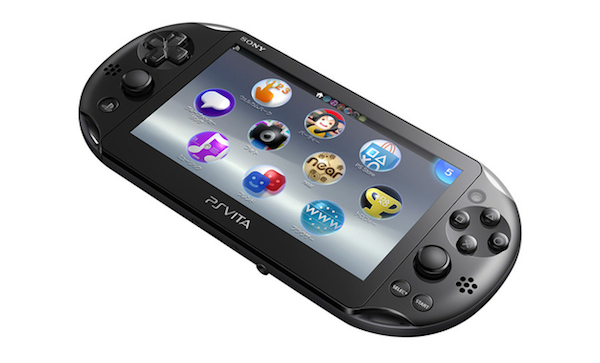 There's a lot of awesome games on the way for it, too. Sony also announced Vita versions of The Sly Cooper Trilogy and The God of War Collection coming soon to the platform (April 16 and May 8, respectively), along with some interesting indie goodness with the likes of Murasaki Baby and No Heroes Allowed: No Puzzles Either!
No exact date has been set for this particular PS Vita bundle, other than just "spring," but hopefully it should be around the corner. If you need a quick reminder of what benefits this new model of the Vita has over its previous one, get up to seep with our story about when Sony announced the slimmer Vita for the UK.
Be social! Follow Ps3 Maven on Facebook and Twitter, and read more related stories at https://www.facebook.com/PS3Maven and https://twitter.com/ps3maven.