Jack Tretton Steps Down As SCEA President & CEO
Thursday marks the end of a great tenure for one of the most important figures inside the PlayStation family.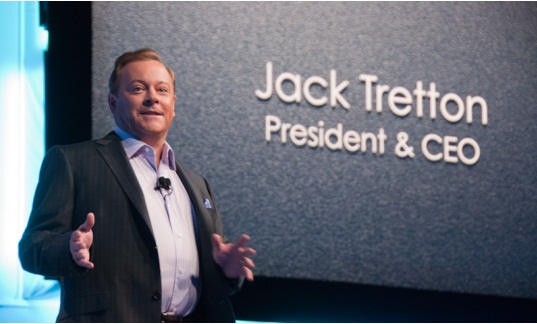 Sony Computer Entertainment America CEO Jack Tretton announced on Thursday he would be leaving his position effective on March 31 after not renewing his contract with his current 19-year employer, a move that is reported to be a mutual amicable split between the two.
Mr. Tretton has been a key person within SCEA since 1995, both as an executive and a keynote spokesman at industry events such as E3. He's seen first hand the rise of the PlayStation brand from a scrappy upstart to a worldwide powerhouse, and with the PS4 selling over 6 million units since its November launch, now would probably be the best to go out.
"Working at SCEA for the past 19 years has been the most rewarding experience of my career," Tretton said via a PR release. "Although I will deeply miss the talented team at SCEA and the passion demonstrated every day by our fans, I'm very excited about starting the next chapter of my career. I want to thank the employees, partners and customers for their tireless commitment to the PlayStation brand and, of course, to our fans who have pushed us to new heights of innovation and entertainment over the past two decades. I leave PlayStation in a position of considerable strength and the future will only get brighter for PlayStation Nation."
Taking his place will be 15-year veteran, and current EVP and COO of Sony Network Entertainment International, Shawn Layden, who will certainly have some large shoes to fill. Jack Tretton might have not come off as an avid gamer himself, but he did his best to make sure that PlayStation owners were provided the best gaming content around.
So here's to you Captain Jack. Thank you for all you have done for us PlayStation fans, and that goes for the memorable E3 moments. No one else will drop the mic during an interview with GameTrailers' Geoff Keighly like you, and no one after darn will.
Be social! Follow Ps3 Maven on Facebook and Twitter, and read more related stories at https://www.facebook.com/PS3Maven and https://twitter.com/ps3maven.